Disclosure: This article may contain affiliate links. We will make a small commission from these links if you order something at no additional cost to you.
A bottle of Smirnoff sits in an ice bucket, surrounded by glasses and empty cans of Speed energy drinks. The table is cluttered with pizza, ashtrays, and packs of cigarettes, and the cool night air hits my skin.
"So what do you think of this club?" my host sister asks, and before I even think to answer, she replies "We will be going across the street to another club soon." I look around at the Argentines sitting around me, some smoking cigarettes, others taking shots, and others grabbing a last bite of pizza before we move to the next club. I didn't know it then (even though I had some hopes), that this would be my group of friends in Argentina, a group of fun-loving natives that are welcoming and bright, and always knew the best places to party.
Before we leave, however, a toast. "To Argentina!" I smile and take a sip of my drink, feeling somehow at home even though I have been in Buenos Aires for just a week.
Locked away at the southern tip of South America, adjacent to the long strip of land that is Chile, lies Argentina, a huge country with a huge variety of climates, from the tropics to the frozen tundra, an eclectic mix of food and culture and of course, people. The capital, Buenos Aires, is a huge city located on the Rio del Plata. The city has a little fewer than three million people living within 80 square mile city, making it the second largest in South America after Sao Paulo. The residents of Buenos Aires are known for being late-night partiers, extremely passionate, and incredibly involved in their government, and the people do not disappoint. Buenos Aires is a classic juxtaposition of "work hard, party hard."
Any proper partier in BA knows that Palermo is where it's at. On any given night, especially those closer to the weekend, what seems like hundreds or thousands of people migrate to Calle Honduras for the endless assortment of bars, nightclubs, and lounges.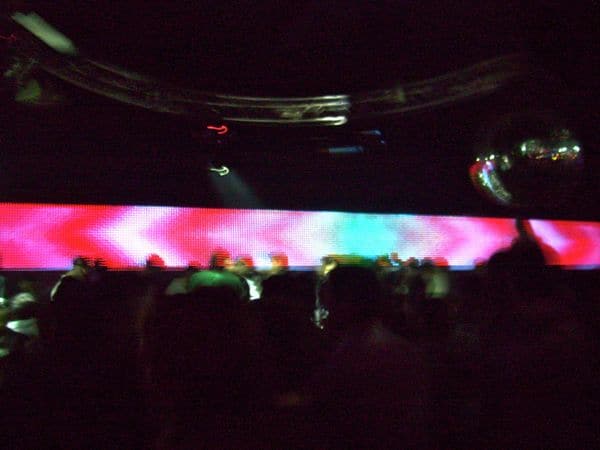 The street culminates in Plaza Serrano, a circular plaza with incredible nightlife. Plaza Serrano also has a crafts fair on the weekend, making it the center of cool for the young partying residents of BA (who do not like being called "portenos" despite what guide books may say)
For those not living as close to Palermo, Buenos Aires offers an extensive bus network, running at all hours of the day and night. It can be overwhelming at first. The complexity of understanding the transit system at first, but thanks to the help of the "guia-t," a small book that contains intricate maps and bus descriptions, the average extranjero (foreigner) can figure out their way around, at least after a few tries. Well, maybe more than a few tries, as Buenos Aires is incredibly large and spread out, with what seems like millions of neighborhoods.
The bus system in Buenos Aires is extremely complex, but widely used by the younger set. A cheap way to get to and from clubs, the buses run 24-hours a day, relieving a lot of worry of how to get home at the crack of dawn (there are cabs in the city but they can be pricey). After a few weeks in BA, it is easy to understand the best bus lines to take to get to every neighborhood in the city.
Once off the bus, those looking for a good time learn the major party areas first: chic Recoleta, the more expensive choice; San Telmo, the financial area right on the river; popular Palermo and Palermo Hollywood, with their young vibes and of-the-moment clubs and DJs. Buenos Aires is a city of the night, when the average resident does not eat dinner until as late as 11 pm or midnight, clubs stay open til at least six in the morning, and there's always an after-party that will rage on until the early afternoon.
With such an endless range of clubs to choose from, picking a stand out is hard to do. Some favorites in Buenos Aires include Azucar, a salsa joint where the patrons really know how to cut a rug, Shamrock, probably the only Irish pub/Electro dance club in South America, or Club 69, a Thursday–night drag queen show in the heart of Palermo Hollywood.
Azucar is fun if "Dirty Dancing: Havana Nights" is the theme of the night. Patrons of the club salsa, meringue, or tango themselves sweaty, creating an underground, secret dance club type feeling to the club. Just sitting and having a drink and watching impressive dance moves is a fun way to spend the night. I didn't travel to Azucar until practicing my dancing skills and bringing my best dancing partner, an Argentine friend who could move his hips to the beat of music better than any man I have ever met.
I was part of a group that went to The Shamrock for St. Patty's Day. After paying 30 pesos at the door we were given drink tickets worth 30 pesos, so it seemed like we got into the club for free. After having a few shots at the bar, the party moved downstairs to The Basement Club, where the crowd quickly exploded into a dancing frenzy, with flashing lights and a crowd that seemed to all be moving together.
Club 69 is definitely something to see on Thursday evenings. While Latin America is still not the leader in gay rights, Buenos Aires is an understanding community, and Club 69 draws a lot of crowds. Club 69 plays out at Nieceto club, as a specialty night; many clubs in BA have clubs that have theme nights every week. Drag queens and glamorous women put on a show, using headdresses and even beds on stage. Dancing at the club is mandatory but it can be hard to tear your eyes away from what happens on stage.
Another favorite is Kika, a club that plays everything from electro to Latin salsa and everything in between. Kika also hosts club Hype on Tuesdays, a dub step-themed party to break up the busy week. Even though it falls on Tuesdays, the club is packed with the beautiful residents of BA, dancing to electronic music until the morning light.
For an American student in a city whose nightlife has been called "legendary," clubbing is on the top of many "must-do" lists. Experiencing Buenos Aires nightlife is incredible, diverse, and always cool.
For students on a budget, especially women, there are ways to get into the hottest clubs without breaking the bank. Many clubs offer discounted or free admission for women before a certain time, usually 2 am. Getting to the club before that time is pretty difficult, especially with locals, a testament to how late the night can go.
If arriving early is achieved, however, many can avoid the expensive entrance fees that come with clubbing. The entrance fees aren't a total scam, however– most clubs give a free drink or two with the price of admission. Some websites even have coupons that can be printed and used to get into clubs for free; Buenos Aires nightlife blogs are everywhere.
Staying in Belgrano, a small residential neighborhood about a 40-minuite-bus ride from the center of the city, really shows the diversity of the city itself, which is only reflected in its nightlife. Going out in Buenos Aires always seems cooler than anything, even if all the night has to hold is drinking Fernet and colas and bottles of Malbec in a public park perched on a cliff above the Rio Del Plata.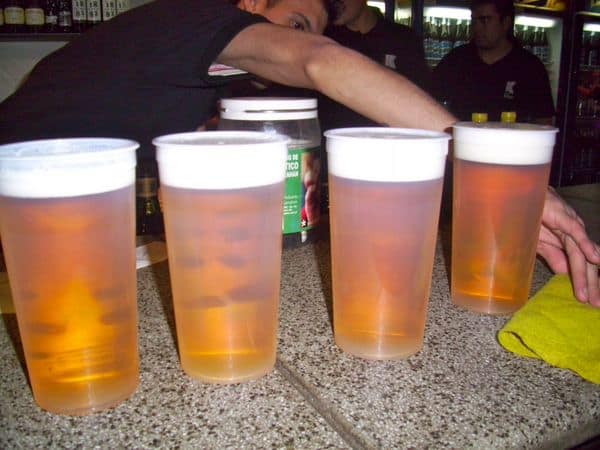 Fernet Branca, a popular drink with locals, is a bitter liquor from Italy. With the many pizza shops and outdoor patios, it is plain to see that Italian and other European cultures heavily influence Buenos Aires, and Fernet is no different. The liquor was originally concocted as a stomach helper, and is blended with a mix of 27 herbs and spices. It has a strong flavor that is hard to describe, but is the epitome of an "acquired taste"; after drinking it on a few occasions, I wouldn't mind having a Fernet and cola to start of the evening.
Before going out it's important to fuel up.
Dinners always involve homemade chimichurri, a herb blend that we used to top everything from steak to bread. The sauce is ubiquitous with Argentina, and can be found at every place food is found, from street vendors selling simple choripan (sausage and bread sandwiches) to upscale restaurants. My host mother made her own, and taught me how to make it before I left Argentina. I will treasure the recipe for my entire life.
Dinners were washed down with chilled Malbec, and after dining locals enjoy sitting outdoors (weather permitting) and telling stories, and smoking cigarettes for hours. The relaxed nature of the country and its people makes conversation easy, and a conversation that starts with two strangers usually ends in friendship.
A night out doesn't always have to be spent breaking eardrums, however. A quiet, more intimate night in with friends or out in lesser-known bars is also a part of the young culture of BA. Plenty of the locals enjoy spending time grilling and spending time in each other's homes, hosting parties, drinking, and laughing far into the night.
By becoming close with a group of Argentinians, nightlife can take on a new dimension for expats. Spanish is practiced, bonds are made, and friendships secured not on the dance floor but in one-on-one time, and experiencing that is the most rewarding thing a tourist can experience.
The locals of BA are incredibly friendly and very welcoming to foreigners, and interested in different cultures, tending to ask just as many questions as they answer in conversations.
The most understated and most fun (in this author's opinion) place to spend an evening is Rafi's in the residential neighborhood of Belgrano. While not being much to look at on the outside, the warmth of this restaurant/pool hall/hangout spot is unforgettable, making it a place regulars often return.
[box_light]
Where to Go for Nightlife in Buenos Aires
All addresses within the city limits of Buenos Aires
Azucar- Av. Corrientes 3330
Shamrock/Basement Club- Rodríguez Pena 1220
Club 69 (Thursday nights)- Av Cnel. Niceto Vega 5510
Kika (club Hype on Tuesday)- Honduras 5339
Rafi's- Corner of Av. Cramer and Congresso
Frank's Bar- Arévalo 1445
Puerta Uno- Juramento 1667
[/box_light]
The establishment is open 24-hours, serves bottles of wine for less than five dollars US, and has two pool tables. Smoking is also permitted, making this a place visited by the older locals of the area. Rafi's customers are always ready for a conversation, a warm bowl of homemade mondongo (Argentine wintertime tripe soup), and a friendly game of pool.
The owners, an adorable older couple, fluent in multiple languages and well traveled, are friendly, vibrant, and hilarious. Anyone could talk to them for hours, and after becoming a regular customer, it is not unusual for the owners to invite their patrons over to their home for a drink or some dinner.
Without a doubt, this place is not to be missed on any trip to BA, but without a doubt, most visitors will walk right by the doors and never know what a gem they are missing.
For those who love a secret, out–of–the–way place to visit, the recent trend in Buenos Aires is sure to please. Underground or secret bars are sprouting up everywhere. These bars look like just another door to the out–of–the–loop traveler, but for those in the know, a knock, a password, or some plata (money) can gain access to secret bars, back rooms, and rubbing shoulders with the elite.
To gain enterance, Frank's Bar in Palermo Hollywood asks its patrons to pass a doorman, telephone booth with a code, and a sex shop. Puerta Uno in Barrio Chino has beautiful chandeliers and wallpaper that harkens back to the prohibition-era bars it emulates.
Buenos Aires is a city bustling with nightlife, for sure. It's famous for its clubs, beautiful people, and endless parties on the weekends. The clubs are wonderful, but to add another dimension, it's always a good idea to meet locals and see where they spend their weekends. The beautiful people can be found at major clubs like Amerika and Pacha, but that is not the only way Argentines have fun. Locals can also be found at underground pool halls, all-night restaurants, and in the public parks.
A trip to Buenos Aires would not be complete without seeing all attributes of a city that revels in the night.
[box_light]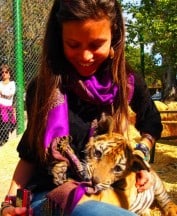 Originally from New York City, Lana Lagomarsini has always had a love of many cultures. As a young adult, she spent a great deal of time traveling throughout South America, experiencing the culture, people, and food.
In college, she majored in journalism and discovered a love of writing to express her travels to the world. She believes eating helps you experience new cultures as much as any other traveling activity, and began her own blog to document her love of food. She lives in Boston with her fiancé and her hedgehog.
[/box_light]