Disclosure: This article may contain affiliate links. We will make a small commission from these links if you order something at no additional cost to you.
The Christmas season is in full swing, and it's likely that you're looking for some inspiration to help you figure out what to ask Santa for this year (or what to buy for the traveler in your life).
Without a doubt, travel related gifts can be challenging. After all, you want to make sure that whatever you get is worth packing into a suitcase or backpack for travel.
I've already given you five great gift suggestions, but here's a second round of great gifts for every traveler:
North Face Convertible Pants
Some call them convertible pants, others called them shants. Personally, I call them awesome! Whenever I travel in the spring, summer, or fall, I pack a couple pairs of convertible pants from North Face and don't look pack.
While some, including my wife, think they look silly, I think they are the absolute perfect pants for travelers. Not only do they save you from having to decide between packing shorts or pants, but they pack small, dry quickly, and are very comfortable.
If you're traveling in more conservative countries, you might have to wear pants to visit temples, churches, palaces, etc. So, instead of sweating it out all day in pants, just zip on the legs before you go in, and you're all set.
While other convertible pants may be cheaper, I've yet to find any as durable as my North Face convertible pants.
These are a must for any traveler!
GoPro Hero 3+ Camera
Every traveler packs a camera, and whether it's a smartphone, a point and shoot, or a DSLR, getting the best possible pictures is a necessity. However, how are you supposed to get great photos and videos when doing an adventure sport, swimming, or on a rainy day?
The GoPro Hero 3+ is the latest incarnation of one of the most amazing travel electronics to come along in a long time. Featuring a water-proof and shock-proof housing, the GoPro Hero is the camera that every traveler dreams of.
Packed into this incredibly tiny and light-weight packaging is one of the best cameras on the market.
I got mine quite recently, but I can't imagine leaving home again without my GoPro camera!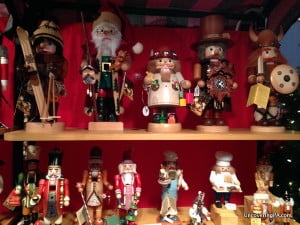 Wigwam's Men's Cool Lite Socks
While getting socks for Christmas might be every child's nightmare, they can be a godsend for any traveler who likes hiking. And Wigwam's Cool Lite Socks are easily the best socks I've ever owned!
Not only are these socks durable and incredibly quick drying, but they do an excellent job of preventing blisters, even on the wettest days. Get 3 or 4 pairs of these socks, and you'll never need to pack another pair of socks when you travel.
The Travel Book by Lonely Planet
Sure, you can find all the information in this book online, but with something this beautiful and complete, you might not want to.
More of an inspirational book than a travel companion (the hardcover version weighs in at more than 8 pounds!), this book features information on every country in the world, as well as many territories.
By giving each country the same amount of coverage, you'll be able to see amazing photos and find out great information about even the world's smallest countries and territories.
Lonely Planet's "The Travel Book" is a must for anyone seeking inspiration for their next trip.
Lunatec Mesh Washcloth
Let's face it: keeping clean while traveling can be a bit difficult sometimes. However, Lunatec's Mesh Washcloth will make it a lot easier.
This light-weight washcloth is made of the same material as a shower poof, but takes up virtually no room in your bag. It foams up nice and quickly with the smallest amount of soap, and dries completely in about 5 minutes.
There's no reason to go without a washcloth (or pack a cotton one) when this mesh washcloth is so inexpensive.
Note: While all these products are ones that I personally use and enjoy, many of the links in this article are affiliate links. Help keep Tripologist.com going and purchase a few things from these links.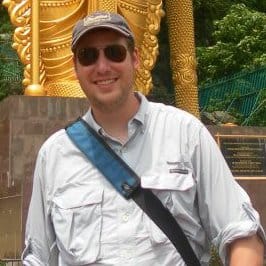 Jim Cheney is the creator of Tripologist.com. Having traveled extensively in North America, Europe, and Asia, Jim enjoys sharing his love of travel and some of his favorite places to visit around the world. He lives in Pennsylvania, USA, with his wife and two kids.