Disclosure: This article may contain affiliate links. We will make a small commission from these links if you order something at no additional cost to you.
Anyone who has ever traveled through Asia has undoubtably seen a handful of signs that made them chuckle. Whether they are poorly translated, completely unintelligible, or lost on me because of culture issues, I would frequently come across writing in Asia that made me chuckle.
Believe me, during my two and a half years traveling the continent, I was incredibly happy and grateful whenever I came across a sign or menu that had been translated into English as it made my life significantly easier. However, sometimes the translations were just so off that I was left laughing and scratching my head.
Here are seven of my favorite humorous translations or signs from all over Asia: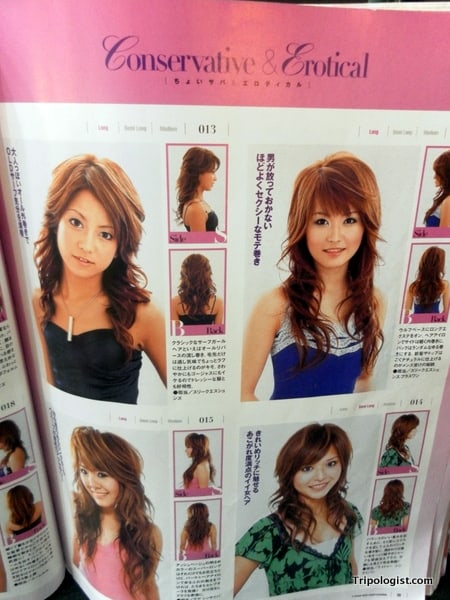 I found this sign across from a night market in Taipei, Taiwan. Putting aside that "erotical" is the wrong part of speech to use here, I'm not entirely sure how you can be conservative and erotic at the same time. These girls are all quite cute and dressed fairly conservatively, but I'm not sure the word "erotic" comes to mind.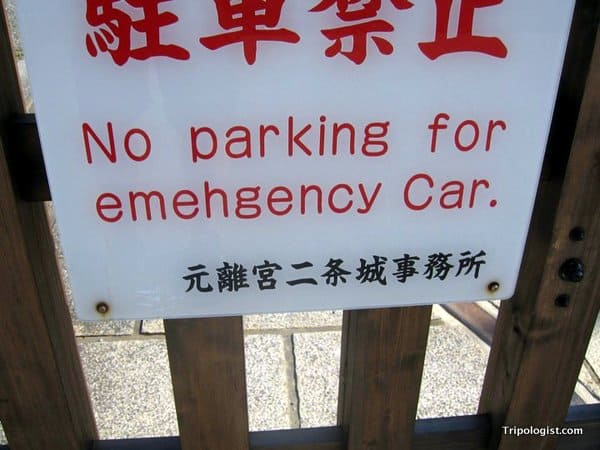 This sign from Kyoto, Japan, made me chuckle for two reasons. First of all, the very odd spelling of the word "emergency". Secondly, I'm really confused about what this sign is saying. Are emergency cars allowed to park here or not? It seems to be saying that they can't, but that really doesn't make much sense. I'm really kind of baffled by this one.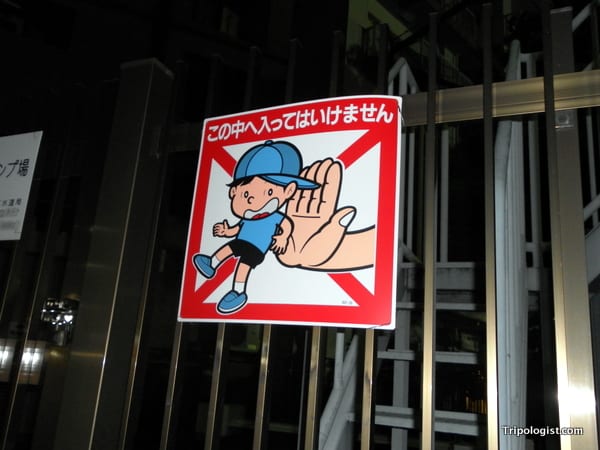 I came across this sign in Fukuoka, Japan. I'm really confused as to the purpose of this sign. I mean, who pushes kids? And, more importantly, why do we need a sign instructing us to not do it? I'm not entirely sure I want to know.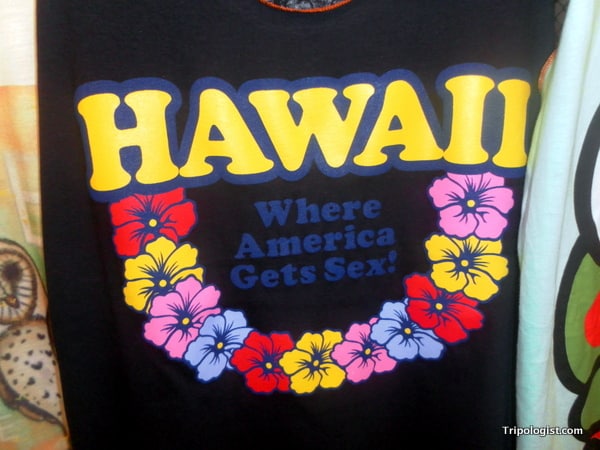 Ok, so technically, there's nothing wrong with this shirt that I found at a shopping center in Vientiane, Loas. However, since when is this a thing? Is Hawaii a hotbed for sexual activity? I just don't understand. Also, who would wear this shirt in the first place?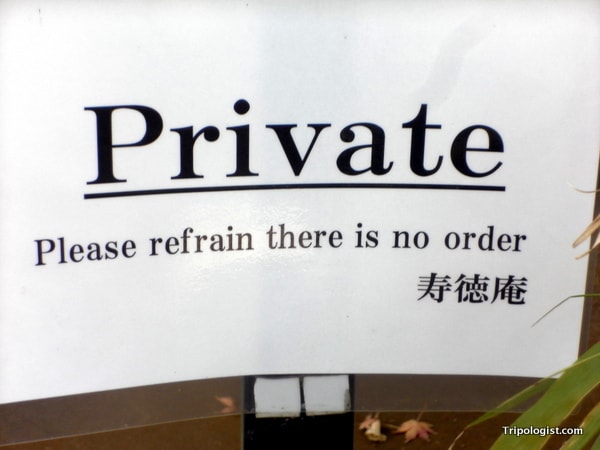 This might be the most confusing sign on this list. First of all, it's primarily in English, with only the small Japanese lettering in the corner. However, it just makes no sense to me. I mean, I get the "Private" part of the sign, but what on earth does "Please refrain there is no order" mean? I'm guessing this is a bad Google Translate translation of something along the lines of "Stay calm," "Be Quiet," or something to that effect.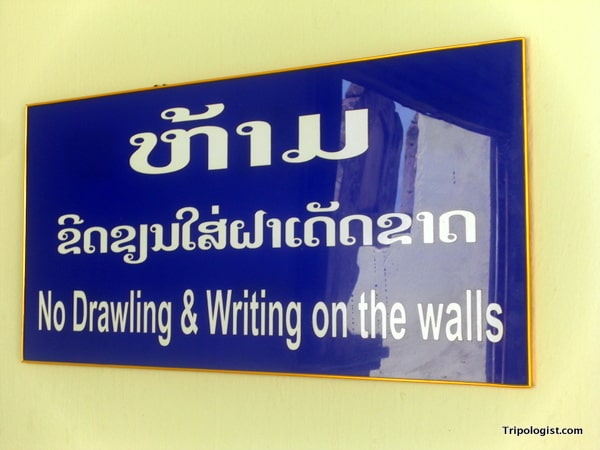 Yes, I completely understand what this sign from Bangkok, Thailand, means. However, the word "drawling" just makes me laugh for some reason. Also, it's sad that drawing or writing on the walls is something that even needs a sign. Don't be that person.
This is another sign from Fukuoka, Japan. I'm assuming this is a sign warning about drowning, but why the giant, angry turtle, and what does he have on his head? Is this like what would have happened if the Teenage Mutant Ninja Turtles would have been bad guys? Are there really giant, killer turtles that inhabit this otherwise normal looking creek? I feel like this is a question we really need to have answered.
Have you ever seen a sign you just couldn't understand or was translated so poorly that it made you laugh? Let me know in the comment section below!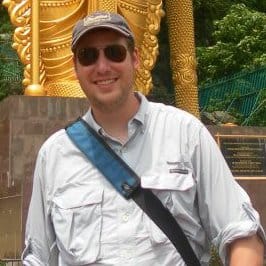 Jim Cheney is the creator of Tripologist.com. Having traveled extensively in North America, Europe, and Asia, Jim enjoys sharing his love of travel and some of his favorite places to visit around the world. He lives in Pennsylvania, USA, with his wife and two kids.