Disclosure: This article may contain affiliate links. We will make a small commission from these links if you order something at no additional cost to you.
Planning. Even the very mention of the word can get your run out of some travel circles. However, while some treat the dreaded 'p' word with scorn, I am an admitted plan-aholic.
While I fully agree that you need to leave some time for the unexpected, there is no substitute for planning while at home. Here are five reasons why you should plan your long-term travels.
Planing is a lot of fun
Maybe it's the nerd in me, or maybe I was a travel agent in a past life, but I love planning trips. Searching the internet, finding the top places to see, looking at hostels and hotels, and even looking at subway maps are my drug of choice. I enjoy it so much that it might actually be an addiction.
While some might think that planning so much ahead of time will only lead to disappointment, I can assure you that I've never been underwhelmed because of over-planning.
Why deny yourself the fun of planning where to go?
Get the Best Accommodation
When I went to Europe in the summer of 2006, my wife and I largely left our lodging plans up in the air. Instead of booking ahead, we would show up in the city and call all the places in our Lonely Planet guidebook until we found one with space. While this is a great strategy in some respects, it does have its drawbacks.

First, you actually have to call or stop by multiple locations, which can be a big pain if you have all your luggage with you or are tired from your travels. Also, you might even have trouble finding somewhere to stay and have to sleep on the floor of the Munich train station while your traveling companion is running a fever.
Let me be clear though. If you are planning a long-term trip with multiple stops, don't book all your accommodation ahead of time. There is no way that you will stick to your schedule for the whole trip; so, don't schedule more than a week or two in advance. However, planning ahead will allow you to get the best rated accommodation in your price range.
At the very least, try to plan your first night in a new continent or after a long bus or train journey. Otherwise you might end up getting ripped off for sub par lodging in the middle of the night. I know. It's happened to me before.
See Everything that You Want to See
Some people might consider this a bit of a misnomer, but planning ahead can actually help you see what you want to see. While you should certainly leave some time for new discoveries, there is nothing worse than finding out about something awesome after you have moved on.
At a minimum, you should do a quick Google search on your destination or thumb through a guidebook a few days before getting there. On the other hand, if you're like me, you can just open your bookmarks and flip through the places you've found over the previous weeks and months. It's like your own personal guidebook.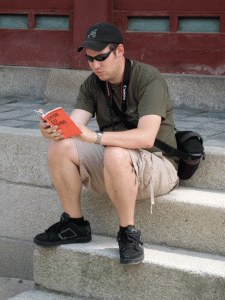 Get the Best Prices for Your Flights
While traveling in Tokyo, I met two guys who decided to fly from California to Tokyo on a whim, about three days before they left. While it's certainly possible to get some cheap flights this way, booking months ahead of time generally assures you of getting the best price on your flight.
This is even more true now that websites like Expedia have guarantees that you'll get the best prices on your flights.
Peace of Mind
Traveling can be very stressful at times, but I like to do everything that I can to relieve the stress while on the road. Having to deal with finding a hotel, worrying about missing fantastic places, and how to get to the next town just adds unnecessary stress to my traveling life. The more you plan, the less you have to worry about what's going to happen next.
However, be prepared for something to go wrong; if you travel for long enough it is inevitable that you will miss a connection, find yourself in a run-down motel, or get sick.
The key, is to plan in time for surprises. If you are planning a short vacation, don't plan every second of it before you leave. That way, you'll have time to check out something interesting that you find out while traveling. If you are planning a longer trip, try to plan in a few days or weeks where you can be flexible. That way, you can have a stress-free vacation that is full of the expected and the unexpected.
Are you planning a trip around the world? Let me help you plan what to see and how to see it!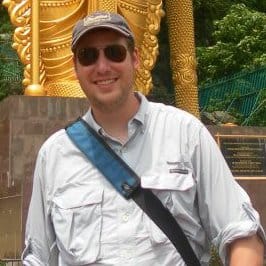 Jim Cheney is the creator of Tripologist.com. Having traveled extensively in North America, Europe, and Asia, Jim enjoys sharing his love of travel and some of his favorite places to visit around the world. He lives in Pennsylvania, USA, with his wife and two kids.