Disclosure: This article may contain affiliate links. We will make a small commission from these links if you order something at no additional cost to you.
While I loved everywhere I visited in Southeast Asia, I have a special place in my heart for Southern Laos. One of the least visited areas in the region, Southern Laos has a ridiculous amount of awesomeness to offer travelers. From breathtaking scenery to ancient temples; relaxing islands to cheap food and lodging, there is something for every traveler in this under-visited region.
Unfortunately, many people skip the southern half of Laos entirely while traveling in Southeast Asia. And, while the northern part of the country has some great destinations like Luang Prabang, Vang Vieng, and Vientiane, there is something magical about the beautiful scenery and crumbling French-colonial architecture in the south.
Here are 5 amazing places to visit in Southern Laos:
Konglor Cave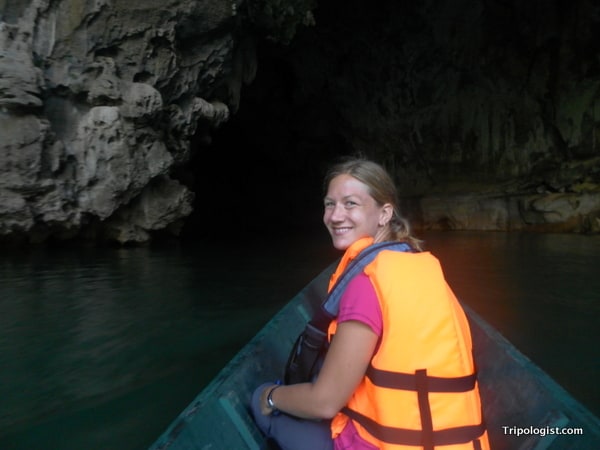 Konglor Cave is quite possibly the most amazing cave in all of Southeast Asia. Nearly 8 kilometers long, Konglor Cave has openings on both ends, allowing a river to run through it. In many places, the river is more than 20 meters wide, and the cave more than 50 meters tall. When visiting Konglor Cave, visitors can rent a motorized canoe to take them through the length of the cave. Going upriver, there are several small waterfalls and rapids that require visitors to walk around. However, on the return trip, the boat is able to navigate these with all passengers inside.
With no light aside from flashlights and torches, a ride through Konglor Cave feels at times like a ride through a Disney attraction and at times like riding through a jungle at night. Either way, a visit to Konglor Cave is an absolute must for anyone in southern Laos.
Wat Phou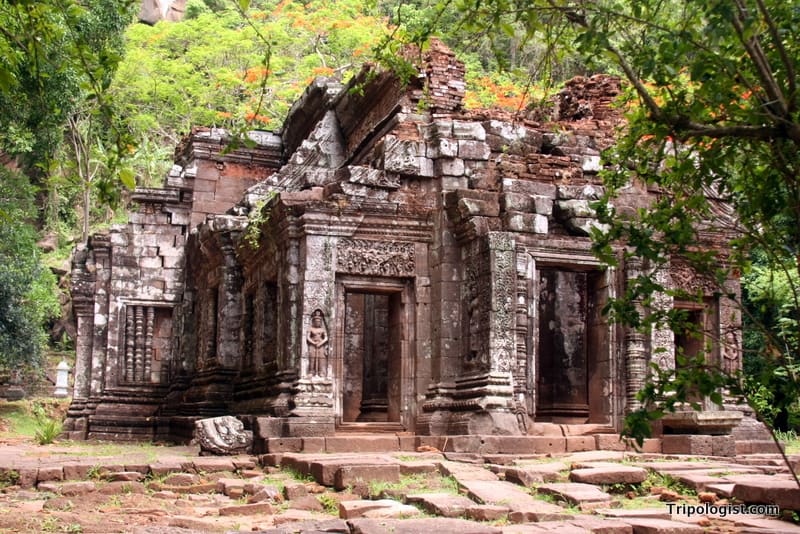 Sitting outside the town of Champasak, close to the Cambodian border, is the impressive Wat Phou. Built in the same era and by the same builders as the more well-known temples of Angkor near Siem Reap, Cambodia, Wat Phou is a great destination for anyone looking for amazing temples without the crowds. While it's a pain in the butt to reach, a visit to Wat Phou is definitely worth the hassle.
For more information on my visit to Wat Phou and how to get there, check out Wat Phou: Angkor Without the Crowds.
4,000 Islands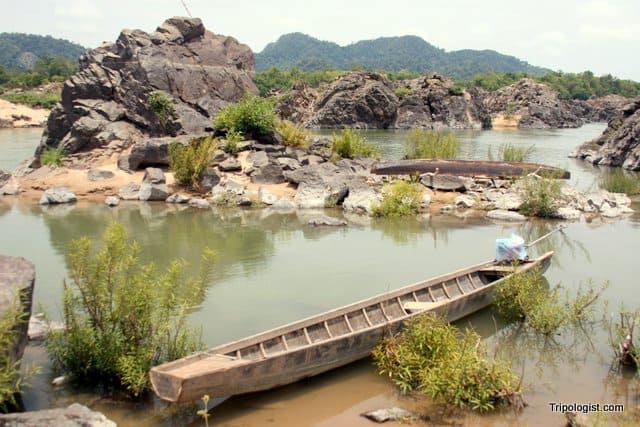 The many islands in the Mekong River near the Laos/Cambodian border are the most well-known destination in southern Laos. While there are many islands that dot the river, the main destination for travelers is Don Dhet. A perfect blend of relaxation, cost, and amenities, Don Dhet is Laos' answer to the Thai Islands.
With $3 a night accomodation right on the river, Don Dhet is a budget traveler's paradise. While on the island, make sure to rent a bike and head over the Don Khone, which is connected to Don Dhet by an old railroad bridge. On Don Khone it is possible to get a great view of the breathtaking Khone Falls and to hire a boat to try and view some of the last remaining river dolphins in the Mekong.
However, get to 4,000 Islands soon. It's changing rapidly and may not be the beautiful paradise it is now for very long.
For more information on the region, read my full post: Relaxing in the Middle of the Mekong at 4,000 Islands.
The Bolaven Plateau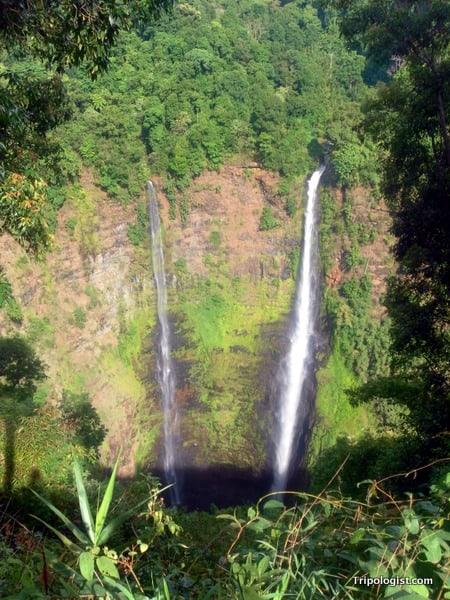 The Bolaven Plateau is another fantastic destination in southern Laos. Featuring lush forests, towering waterfalls, and a plethora of coffee plantations, a trip around the Bolaven Plateau will quickly get you off the beaten tourist path. While there are dozens of great waterfalls in the region, make sure you don't miss the twin waterfalls of Tad Fane, which drop over 100 meters each.
It's most popular for multi-day scooter/motorcycle/bicycle trips, but it can also be visited as a day trip from Pakse.
Pakse/Savannakhet/Tha Khaek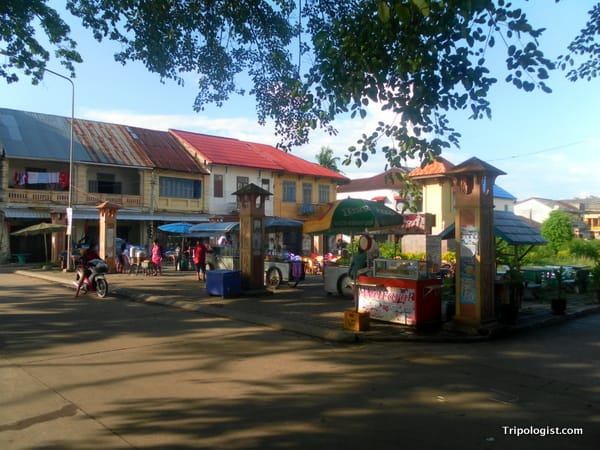 While nature is the driving force for tourism in southern Laos, each of the region's cities offer unique attractions for travelers. Each city offers expansive views over the Mekong River, crumbling French Colonial buildings, and beautiful Buddhist temples. While they may not offer the must-see sights of some Southeast Asian cities, the relaxed atmosphere and the chance to see local culture make each of them a worthwhile stop.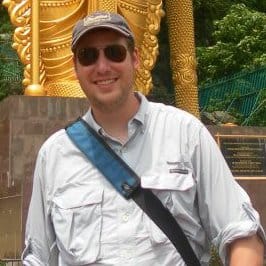 Jim Cheney is the creator of Tripologist.com. Having traveled extensively in North America, Europe, and Asia, Jim enjoys sharing his love of travel and some of his favorite places to visit around the world. He lives in Pennsylvania, USA, with his wife and two kids.