Disclosure: This article may contain affiliate links. We will make a small commission from these links if you order something at no additional cost to you.
When planning international travel, many often consider taking a tour. Some think about taking large groups tours that last weeks and others plan short tours that might only last a few days or even a few hours.
I've taken group tours for everything from a two week trip to Europe to a short tour through a museum, and I've noticed that, no matter how long they last, the pros and cons of group tours seem to be the same.
So, before deciding whether or not to take a group tour, here are my three pros and four cons of taking group tours when traveling.
Pros of Taking a Group Tour
The Planning is Done for You
When you take a group tour, all of the planning is done for you. All you have to figure out is how you're going to get to the tour's starting point. For those out there who hate planning their trips or are intimidated by the thought of planning international travel, taking a tour can take away a lot of the stress.
All you have to do is sit back and enjoy the ride.
You Can See Things that Would be Hard or Impossible to See Independently
Another benefit of group tours is that they often can get access to people, places, or demonstrations that you can't arrange on your own. Whether that's the DMZ along the border between North and South Korea, a behind the scenes tour at a factory, or a lecture by an expert, tour companies often have sway and access that independent travelers can only dream of.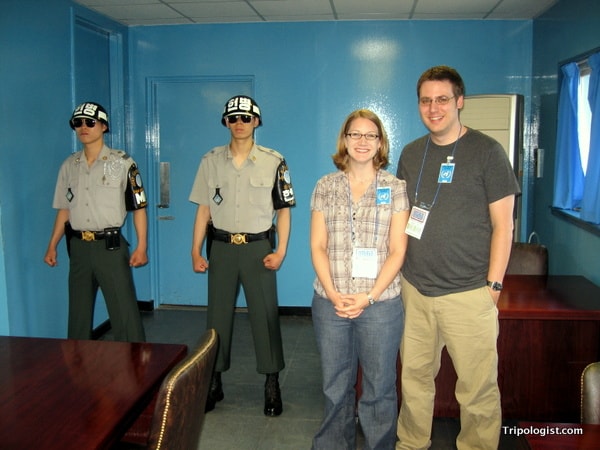 You Always Have a Knowledgable Guide
When you pay for a guided tour, you'll have a guide who ensures that you don't miss the important things and of whom you can ask questions. No one likes to go to a famous attraction only to find out that the signage is in another language or non-existent.
Taking a group tour makes sure that you don't miss the highlights of each place you visit.
Cons of Taking a Group Tour
You Have to Follow a Pre-Determined Itinerary
For me, the hardest part of taking a group tour is that you have to follow the pre-determined itinerary. Want to spend more time exploring a fascinating site? Too bad. Want to skip somewhere boring? You're out of luck.
If you travel independently, however, you can choose how much time you spend at each destination.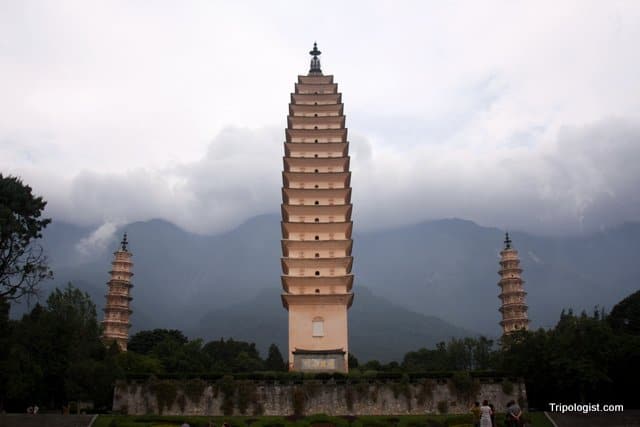 You Can Never Have Somewhere to Yourself
Another problem with group tours is that no matter where you go, there will always be a large group of other people there. It can be nearly impossible to find a quiet place to view a magnificent work of art or a beautiful building because you'll be surrounded by your group and listing to your guide.
It's Cheaper to Travel Independently
Ok, this isn't always true, but it's true most of the time, especially if you aren't looking for luxury. Having done a lot of independent travel and having sold tours as a travel agent, I have a fairly good grasp of the cost of many destinations. And, I can say for certain that most group tours will run you at least 10-20% more than doing a similar trip by yourself.
After all, the tour company might be getting group discounts, but they certainly aren't passing those savings along to you because they have to make a profit.
It's Much Easier to Have Authentic Experiences
When most people travel, they want to get a feel for the local culture. And, while a group tour might be able to get you behind the scenes access to a site or a special performance of a local dance, the people you are interacting with work in the tourism industry.
When you travel independently, you can take time sipping coffee in the local square or buy produce from a local market. Being away from the large group will help you blend in and make you less intimidating to locals.
What are your thoughts? Do you prefer group tours or traveling independently? Do you have any other pros and cons of group tours? Let us know in the comments section below.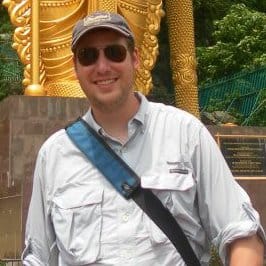 Jim Cheney is the creator of Tripologist.com. Having traveled extensively in North America, Europe, and Asia, Jim enjoys sharing his love of travel and some of his favorite places to visit around the world. He lives in Pennsylvania, USA, with his wife and two kids.