Disclosure: This article may contain affiliate links. We will make a small commission from these links if you order something at no additional cost to you.
If you read nearly any travel blog out there, they will tell you about all their experiences "getting off-the-beaten-path". They will regale you with stories of cities where they were the first foreigner to visit in 20 years, and how their experiences were "more authentic" than those who only saw a country's major sites.
However, the dirty truth that no one tells you is that "off-the-beaten-path" often isn't all that far off the beaten path. More times than not, one person's exotic locale is someone else's beaten path. Let me give you an example:
Last year, I spent a brief period of time as a travel agent. During my training, I sat in a room amongst more than a dozen Americans that enjoy travel and were starting careers as travel agents, recommending destinations around the world for their clients to visit.
The instructor was talking about how not all requests are for the same destinations and asked the room if anyone knew where Bali was. To the shock of both my fellow agents and the instructor, my hand shot up with the correct answer. How a room of mostly females, some of whom must have read "Eat, Pray, Love" seemed to have never heard of Bali, I don't know. I mean, with three million visitors a year to this tiny Indonesian island, Bali can hardly be considered off-the-beaten-path. However, if I had written a post about Bali that was read by these travel agents, it would have seemed like an exotic, off-the-beaten-path destination to many.
There are very few travel writers out there who are legitimently getting off-the-beaten-path. There are even fewer destinations that are worth visiting by short term travelers that are unknown to all but the most intrepid, long-term travelers.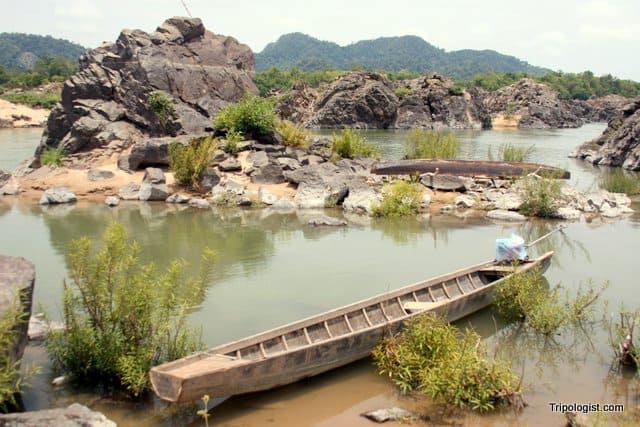 I've written in the past about my love of Laos. Laos is certainly a country that is off the radar of many travelers. However, the boats, planes, and buses that make their way to Luang Prabang in northern Laos each day are crammed full of foreigners seeking that authentic Laotian experience. Do they get it? Maybe, maybe not. However, they certainly aren't getting it alone.
What most travel writers won't tell you is that actually getting well off the beaten path requires a significant amount of courage, patience, and luck. It's certainly not for everyone, doubly so for those who don't travel for a significant portion of the year.
Would I recommend that adventurous travelers with weeks or months of time to travel visit Wat Phou is southern Laos? Absolutely! It's wonderful and, with very few tourists, quite off the typical path that most tourists take.
Would I recommend that you skip Angkor Wat and visit Wat Phou because the former is too touristy and the later is more authentic? Absolutely not! After all, there is a reason that Angkor Wat receives millions of foreign visitors a year and Wat Phou receives hundreds.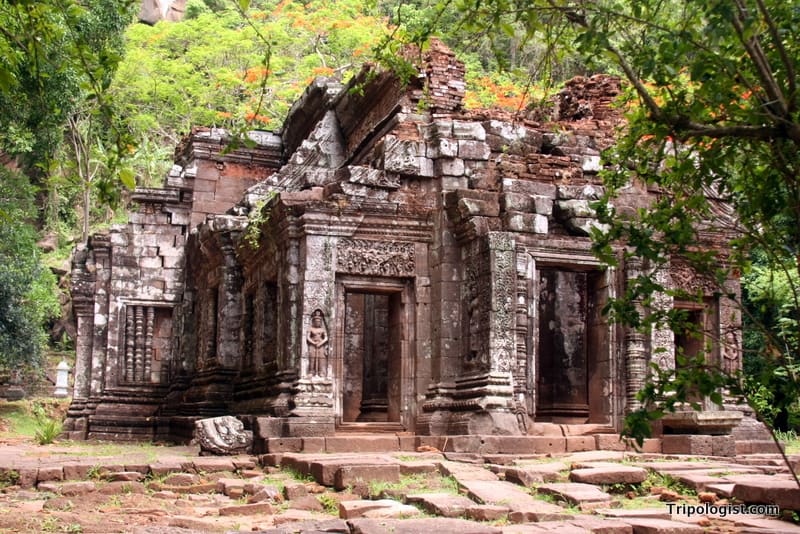 Would I recommend my parents visit Wat Phou? Absolutely not! It takes a certain kind of traveler to deal with the unsafe transportation and crappy hotels of the region to visit this great temple.
Getting back to the point of this rant, I have two requests.
If you are a travel writer reading this, what's so wrong with visiting the popular sites and encouraging your readers to do the same? I loved the Colosseum in Rome, and I think that everyone should see it at one point in their lives. I can't imagine that many would disagree, despite it being one of the world's most well-known buildings. Share those experiences with your readers.
For travelers who are reading this, don't be fooled into thinking that you can't have an authentic travel experience unless you are 100 miles from the nearest foreigner. The dirty secret that any experienced traveler knows is that you can have an authentic and off-the-beaten-path adventure in almost any city.
Visiting a major city? Take a left when the guidebook tells you to turn right. Walk the backroads around the large cities. Even in heavily touristed places like New York City, Prague, Tokyo, etc, you'd be amazed how few tourists there are two blocks away from the main road.
Even better, instead of taking a taxi, bus, or subway between destinations, walk. You'll be amazed how few travelers walk between destinations that are only a short distance apart, and you'll likely get a great cultural experience without having to leave the busy city streets.
Ultimately, don't fall for the cliche that you can only have authentic travel experiences if you get off-the-beaten-path. You can have them anywhere and at any time.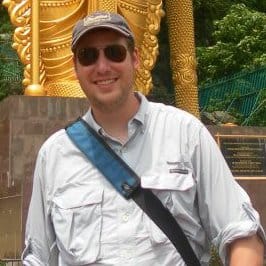 Jim Cheney is the creator of Tripologist.com. Having traveled extensively in North America, Europe, and Asia, Jim enjoys sharing his love of travel and some of his favorite places to visit around the world. He lives in Pennsylvania, USA, with his wife and two kids.