Disclosure: This article may contain affiliate links. We will make a small commission from these links if you order something at no additional cost to you.
The Temples of Angkor just outside of Siem Reap, Cambodia, are some of the most imposing temples in the world. Standing against a jungle backdrop, the movie-set perfection of the temples brings to life old world mysticism. For many, myself included, the visit to Angkor was dampened by the hordes of other tourists and buses that populated the area. It's not just the tourists, but also the myriad of locals who line the temple areas chasing after unsuspecting tourists selling trinkets and books.
A walk through downtown Siem Reap isn't any better. In one evening, my wife and I were approached by over 50 tuk-tuk drivers in about two hours asking us if we needed a ride to the temples, and that was on a calm evening. The economy of Siem Reap is thriving because of Angkor, but is that good for the temples and for the local way of life?
In 2011, over 2.5 million tourists payed a minimum of $20 to see the Temples of Angkor. It is certainly hard to blame them. After seeing them myself, they still stand as the most amazing thing I've ever seen. Unfortunately, though, a quick search will lend thousands of results about how the influx of tourists is damaging the sites themselves.
On the other hand, there are many other ancient temples scattered around the local area that aren't included in the United Nations Educational, Scientific, and Cultural Organization (UNESCO) World Heritage list. A visit to these temples (Beng Melea, Koh Ker, and Banteay Chhmar, just to name a few) is a surprisingly peaceful activity. Not only are you afforded a chance to see the temples without thousands of others, but you can see them in their natural state, with little restoration having been done. Visiting these temples gives you a true sense of the majesty of ancient Angkor.
The Temples of Angkor aren't an isolated incident. From the Great Wall of China to the Pyramids of Egypt, some of the world's most amazing sites are being overrun by tourists, detracting from their historical importance and destroying the local way of life.
In 1993, the year that the Temples of Angkor were added to the UNESCO World Heritage List, the temples received a paltry 7,500 tourists. Since then, tourism has increased 33,000 percent to over 2.5 million tourists in 2011.  Today, almost as many tourists visit Angkor in one day as did in the entirety of 1993. Of course, the opening of Cambodia to western tourists after the Khmer Rouge has certainly played a part in this increase, but the promotion of the site as a UNESCO site has certainly been a major factor as well.
If you don't believe that UNESCO listing was the main cause of the increase at Angkor, search for any World Heritage Site and compare their tourist numbers from before they were part of the list and after. I think you'll be shocked at what you discover.
For example, the island of Jeju in South Korea was added to the UNESCO World Heritage List in 2007. Since then, the number of foreign tourists to the island has more than doubled.
That's not to say that UNESCO listing is all bad. After all, many of the nearly 1,000 listed sites have been saved and restored because they are a World Heritage Site. Unfortunately, though, with that there is a huge price. As tourists start to come, the sites, or sometimes even whole cities, become overrun with tourists. To meet the demand, locals abandon their traditional way of life and become dependent on the tourist trade, opening shops, restaurants, and hotels to meet the new demands of world travelers.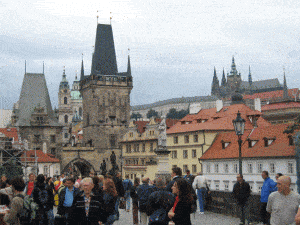 This isn't an isolated phenomenon, of course. After all, many countries put time and effort into lobbying UNESCO in hopes that their nominations will be chosen for inclusion, thus increasing the numbers of tourists and spending in the region. Wouldn't their lobbying money be better spent preserving the sites themselves, allowing tourists to come as they wish and enjoy the site in serenity?
The blame, however, doesn't lie solely with the tourism boards and politicians in the countries. After all, more tourists bring more money to their country, improving the lives of locals. Instead, the majority of the blame rests with the United Nations and UNESCO for using locals and their culture. Ultimately, it seems to me that they are helping to exploit our world heritage instead of preserving it.
What do you think? Do you agree with me that UNESCO World Heritage listing does at least as much harm as good, or do you think I'm crazy? Let me know in the comments below.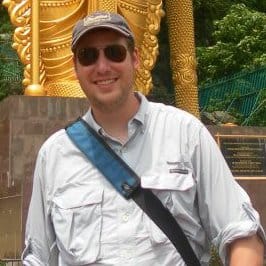 Jim Cheney is the creator of Tripologist.com. Having traveled extensively in North America, Europe, and Asia, Jim enjoys sharing his love of travel and some of his favorite places to visit around the world. He lives in Pennsylvania, USA, with his wife and two kids.