Disclosure: This article may contain affiliate links. We will make a small commission from these links if you order something at no additional cost to you.
There's something special about Laos. Despite being the most bombed country per capita in history, the people of this often-overlooked country are full of smiles and eager to greet travelers to their beautiful country.
During my travels throughout the world, I've never visited a country that was more perfect for budget travelers than Laos. From beautiful, untouched scenery to ancient temples, Laos has something for everyone.
I went into Laos with pretty limited expectations. While I had a basic idea of what I wanted to see in my bottom to top exploration of the country, I really didn't know what to expect. And I certainly had no idea that I was going to fall in love with the country.
I entered Laos having already spent about 2.5 months in Southeast Asia. Having previously visited Singapore, Malaysia, Thailand, and Cambodia, I doubted that Laos would live up to the previous four countries.
However, it didn't take long for the awesomeness of Laos to win me over.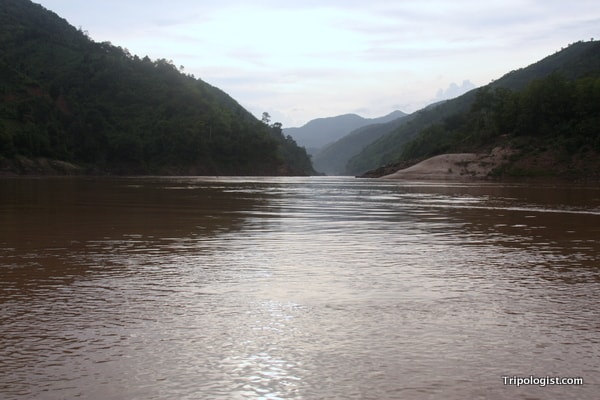 I think one of the reasons Laos is amazing is because the whole of this land-locked country runs on an "island time" mentality. No one is in a rush to get anything done, and the vast majority of people are genuinely friendly and helpful.
For example, instead of being constantly harassed by touts and tuk-tuk drivers, like in many parts of Southeast Asia, the tuk-tuk drivers wait for you to come to them. They might give you a brief "hello" as you walk by, but they are just as likely to seem put out that you actually want them to work.
The same could be said for business owners. While there is a bit of negotiating room built into prices, you aren't likely to save more than 10-15%, even at the street vendors. This would be a problem if prices were sky high, but merchants tend to understand the value of their products and set them accordingly. Even without bargaining, you're unlikely to pay more than the best deals available in Thailand.
Another reason why I loved Laos so much is because the majority of the country is well off the "Banana Pancake Trail" that beats its way across Southeast Asia. While some places, such as Luang Prabang and Vang Vieng in the north, receive a large number of tourists, the majority of the country is a peaceful respite from the hordes of backpackers that overwhelm cities like Siem Reap, Cambodia, or Chiang Mai, Thailand.
Instead, you have a chance to visit the jaw-dropping caves and waterfalls of the south, the beautiful capital of Vientiane, or the amazing ancient sites of Wat Phou and the Plain of Jars without having to push past persistent touts or hundreds of other tourists.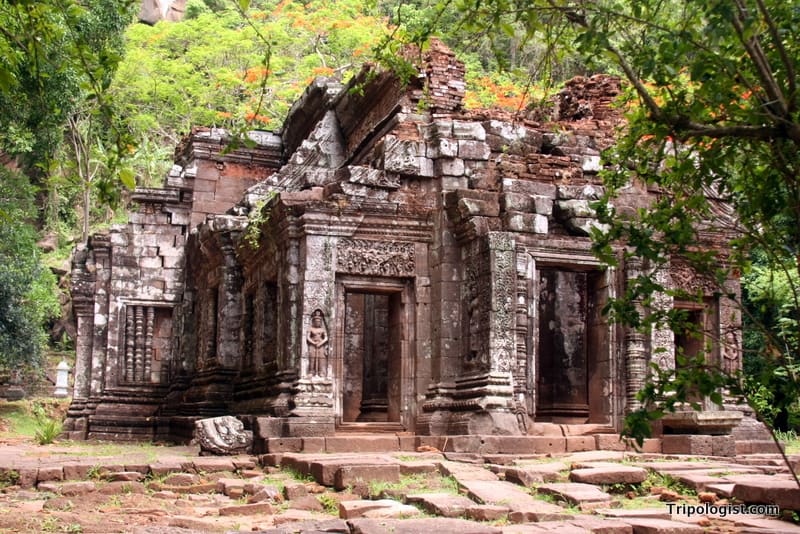 Lastly, Laos is an insanely cheap country to visit. Even if you're used to prices in Thailand or Cambodia, you'll be surprised what a great value Laos is! Even with transportation expenses, staying in 3-star hotels, and taking a few guided day tours, you'd be hard pressed to average over $30 a day in expenses.
By the time I left Laos 28 days after I first entered, I knew I was leaving behind somewhere special. How long Laos will stay Southeast Asia's hidden gem, I don't know. What I do know, though, is that Laos is an amazing destination that has to be visited to be understood.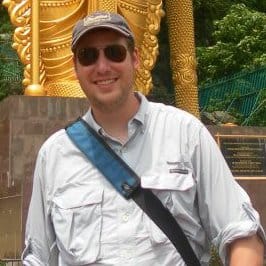 Jim Cheney is the creator of Tripologist.com. Having traveled extensively in North America, Europe, and Asia, Jim enjoys sharing his love of travel and some of his favorite places to visit around the world. He lives in Pennsylvania, USA, with his wife and two kids.