Disclosure: This article may contain affiliate links. We will make a small commission from these links if you order something at no additional cost to you.
I'm a big fan of seeing wildlife in their natural habitat. However, my encounters have been few and far between. Unfortunately, I've yet to have the chance to go on an Africa safari and, despite all my hiking, haven't even seen a wild bear. I've had some good encounters with monkeys in Southeast Asia and saw an elephant while on a boat in the Mekong River in Laos, but overall, my wildlife experiences have been pretty uneventful. So, when my wife told me that we were traveling really close to a nature preserve that was chock full of alligators, I got really excited.
The Savannah National Wildlife Refuge is located just a few miles from Savannah, Georgia, along the border with South Carolina. It's also located less than 10 miles off of I-95, making it an easy stop for anyone traveling along the US East Coast.
The wildlife refuge covers 30,000 acres of land, most of which used to be rice plantations prior to the US Civil War. Eventually, crops like cotton became more profitable and the rice plantations were abandoned.
Declared a wildlife refuge in 1927, the Savannah National Wildlife Refuge is one of the best places to observe alligators on the east coast.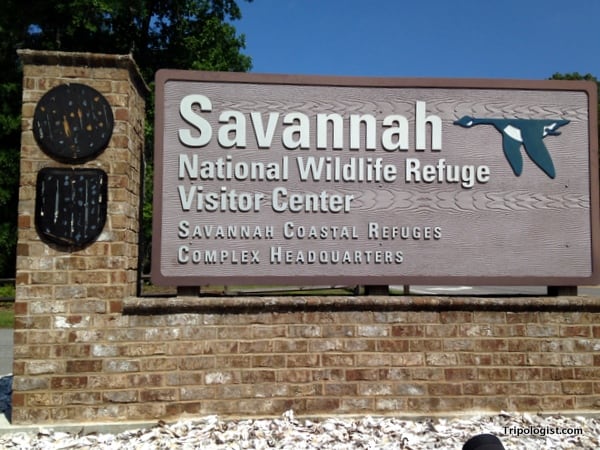 Your first stop should be at the Savannah National Wildlife Refuge Visitor Center. Built just a few years ago, the visitor center's short video about the refuge is a great way to learn about the area's history, how they control the habitat, and about the animals that reside in the park. There is also a small museum and gift shop, and there is someone available to answer any questions you might have about the area.
The must-do attraction at the Savannah National Wildlife Refuge is the 4-mile long Laurel Hill drive. Branching off of a 2-lane highway, the one-way dirt path takes you through an area of the refuge that's frequented by alligators and many different species of birds.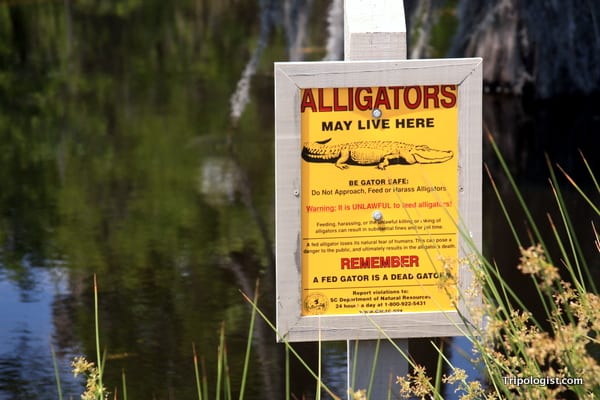 Spotting alligators is possible for the whole drive, but most seem to hang out along the canals in the last mile of the drive. However, if you haven't seen an alligator in the wild before, you'll probably get pretty excited at the first one you see along your drive. I know that I did.
All told, my wife and I probably saw about 15 alligators. Some were quite large, but we saw a few that were less than 4-feet long. We also saw a variety of awesome birds, including a few larger water birds, and a couple of large turtles.
Check out some of my favorite photos from my visit to the Savannah National Wildlife Refuge, and then make plans to visit yourself.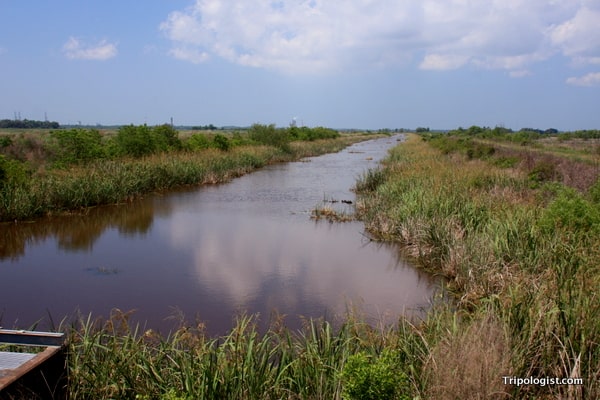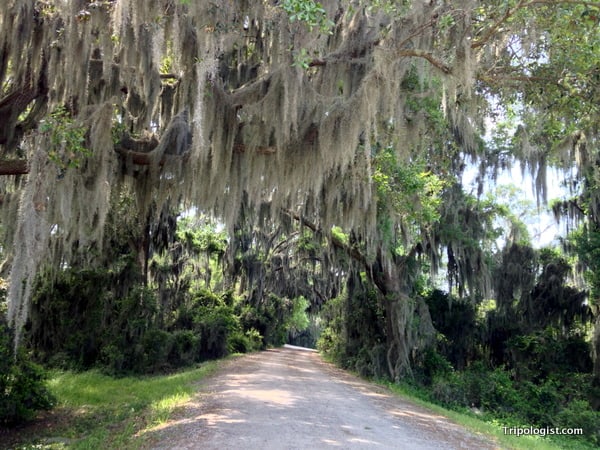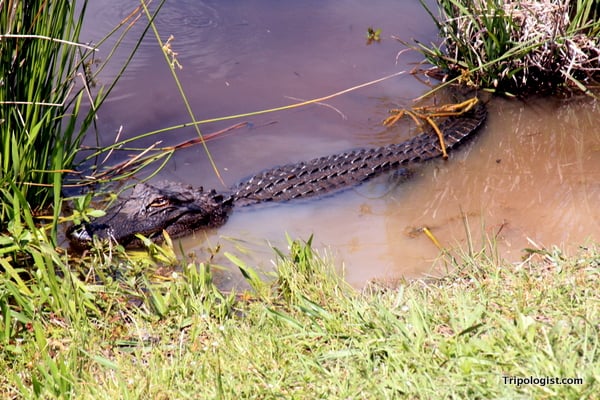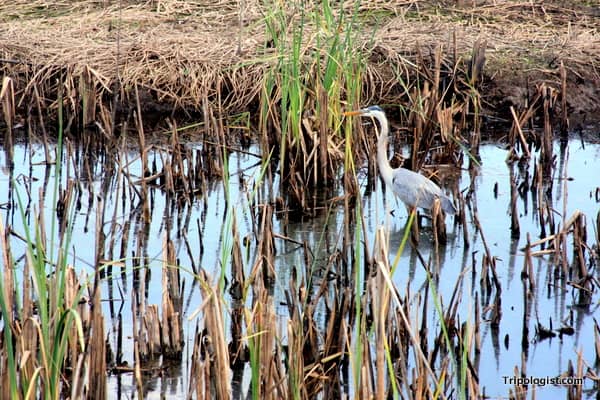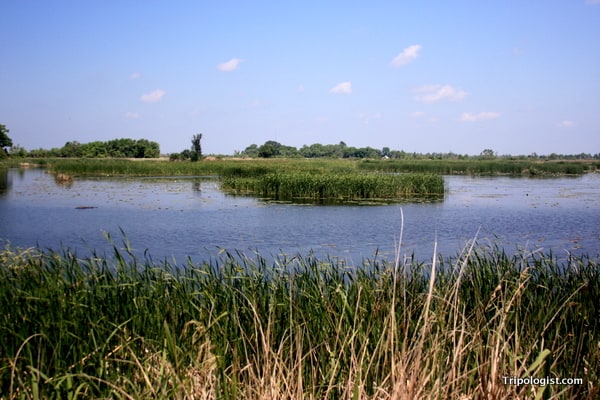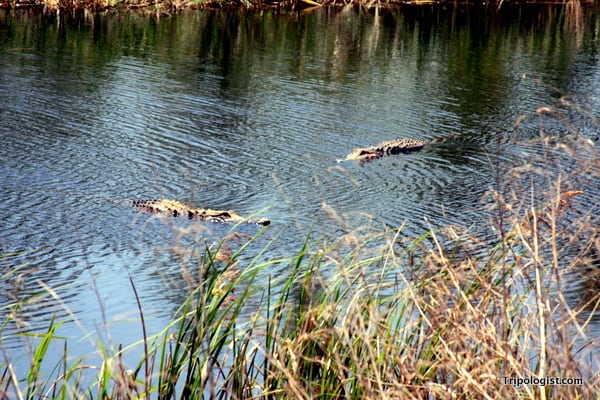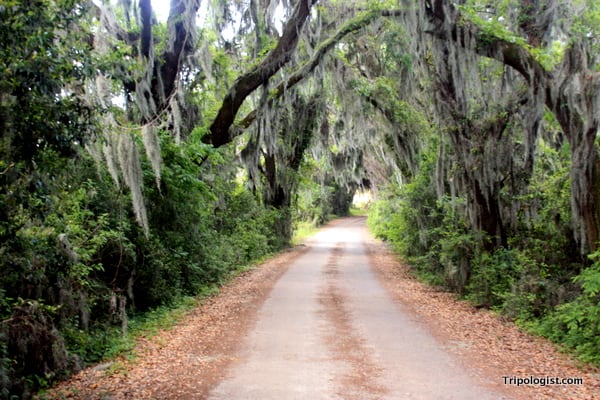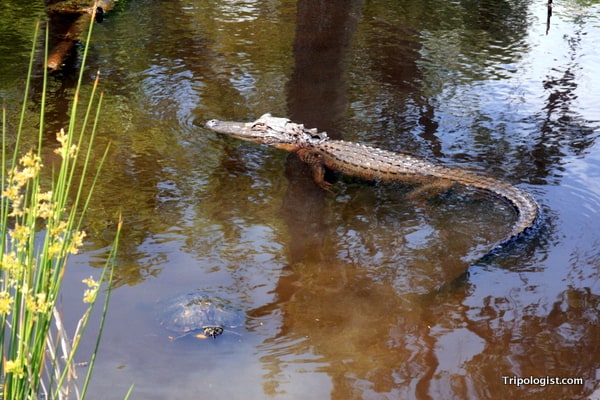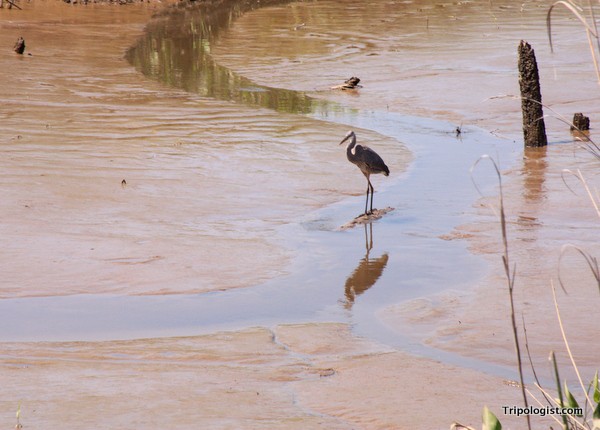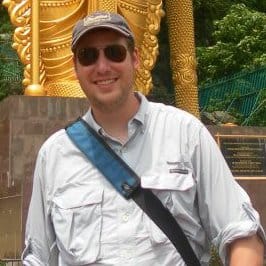 Jim Cheney is the creator of Tripologist.com. Having traveled extensively in North America, Europe, and Asia, Jim enjoys sharing his love of travel and some of his favorite places to visit around the world. He lives in Pennsylvania, USA, with his wife and two kids.