Disclosure: This article may contain affiliate links. We will make a small commission from these links if you order something at no additional cost to you.
Once considered the scourge of cities, graffiti is becoming a more and more accepted form of art. However, this isn't the kind of art that you'll see in a museum. Instead, to find the best graffiti, you have to look in hidder corners, under bridges, and even back alleys.
Toronto is one of the best places to search for graffiti in North America. So, while I was in the city for TBEX, a travel bloggers' conference, I took the opportunity to meander down one of the best places to see graffiti in Toronto: Graffiti Alley.
Known formally as Rush Alley, Graffiti Alley is located half a block south of Queen Street between Spadina and Portland Streets. In many ways, Rush Alley is a typical backstreet that you could find anywhere in Toronto. Trucks park behind handleless doors, unloading food and merchandise into restaurants and shops with fronts located along the chic Queen Street. Further down the street, overflowing trash cans line the walls, surely the domain of scurrying rats once night falls.
During the day, however, a stroll down Rush Alley is a visual treat. From cartoon characters, to paintings so realistic that they seem to jump off the wall, there is something for everyone.
Repainted every August, the street is constantly refreshed with new art making it a great place to return to again and again. It's hard to imagine that there is anywhere better to see graffiti in Toronto. Here are a few of my favorite photos from my time walking through Rush Alley: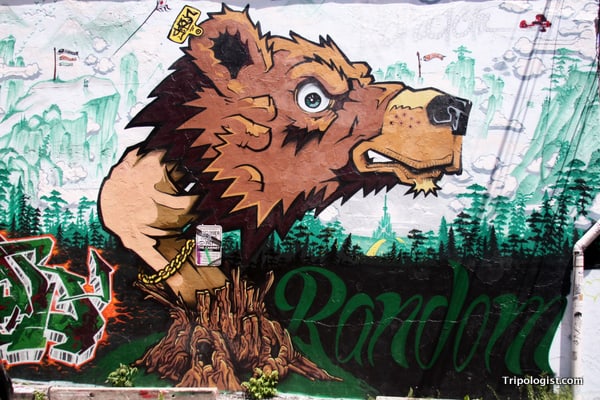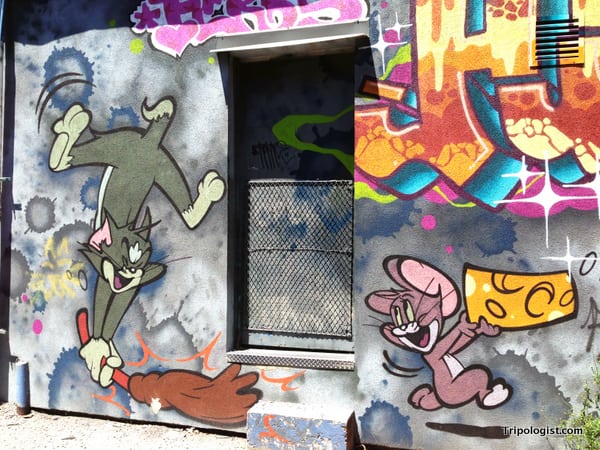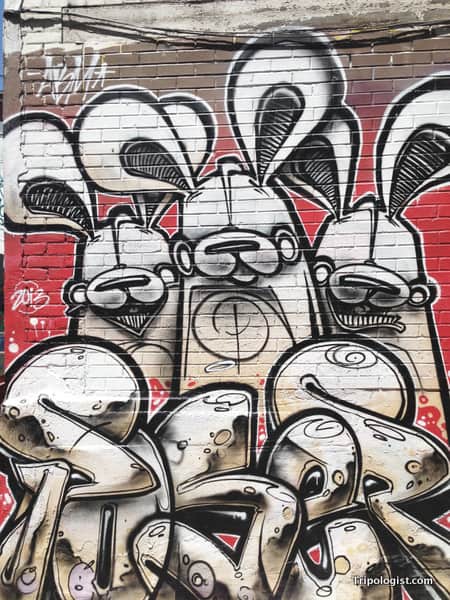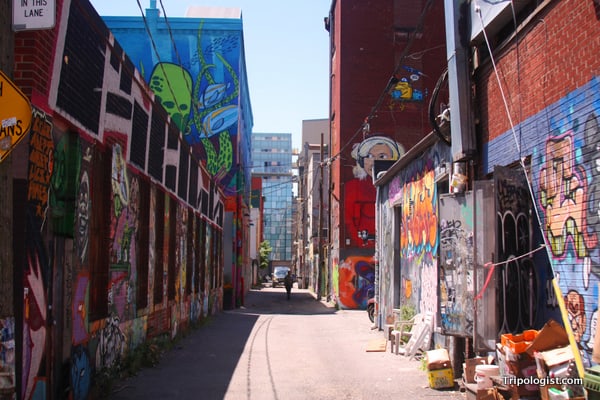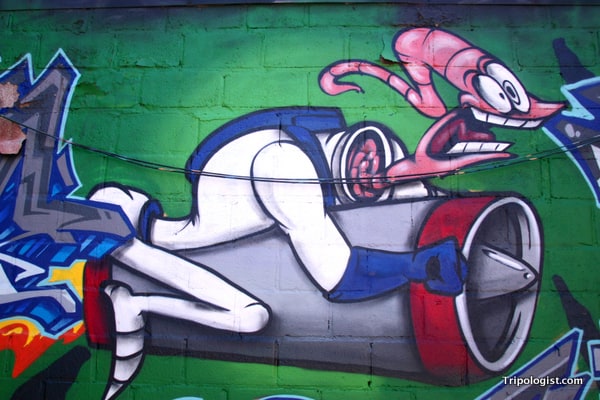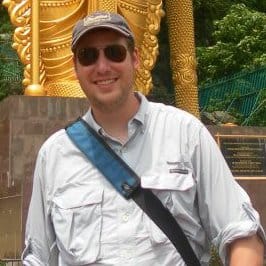 Jim Cheney is the creator of Tripologist.com. Having traveled extensively in North America, Europe, and Asia, Jim enjoys sharing his love of travel and some of his favorite places to visit around the world. He lives in Pennsylvania, USA, with his wife and two kids.