Disclosure: This article may contain affiliate links. We will make a small commission from these links if you order something at no additional cost to you.
Nearly two years ago, I wrote one my most popular articles to date: 7 Hidden Travel Expenses and How to Minimize Them. Since then, I've traveled  more and learned a lot about some of the hidden costs of travel. So, I decided it was time to talk a bit more about how you can minimize some of the most surprising expenses that you might encounter.
Here are five more hidden travel expenses and tips for how you can minimize them.
Travel Visas
Of all the hidden travel expenses out there, visas might be one of the most frustrating. Generally speaking, there is absolutely no need to charge someone to visit your country. I mean, all you're really doing is making it harder for someone to visit and spend money in your country.
Ultimately, shy of not visiting a country, there isn't much that you can do to avoid the basic costs and hassles of a visa. However, you can certainly minimize the overall costs of a visa by getting it yourself.
There are many visa services that offer to get you your visas for a fee, but unless you live far away from the embassy or consulate, there is no reason you can't get a visa by yourself. While they may be a pain and can be time consuming, the savings can definitely be worth it.
Airline Fees
Over the last few years, the number of fees that airlines charge keep going up and up, and it can be hard to account for what expenses you may have when flying. For example, you might get a dirt cheap ticket, but then you have to add on the expenses of checking baggage, picking your seat, or getting an in-flight meal.
Some airlines even charge for things like using your credit card to book the ticket or carry-on baggage.
Don't think these fees can add up? I once paid more in fees for a ticket from Seoul, South Korea to Singapore than I did for the actual ticket itself.
As for minimizing them, simple things like packing snacks for the plane, not checking bags, and leaving your seats up to chance can certainly help, but it's nearly impossible to avoid all fees nowadays.
Getting a visa for some countries is a real pain in the ass. (Creative Commons: Flickr User: TheTransparentEyeball)
Travel Insurance
While you might not think you need travel insurance, don't make the mistake of not getting it. Otherwise, you could be on the hook for ridiculous expenses if you were to get sick or injured while on an international trip.
However, travel insurance doesn't just cover your health. Many will cover expenses related to missed flights or if something gets stolen.
Of course, if you're lucky, you won't have to use your insurance, but you don't want to not have it.
The best part is that travel insurance doesn't have to be expensive. Skip the insurance offered by airlines, tour companies, and travel agents and go with a company like World Nomads. It's much more affordable, and the coverage is just as good.
It's also worth noting that if something unfortunate happens, your travel insurance may more than pay for itself.
Personal Necessities
If you travel for long enough, you'll eventually begin to run out of personal necessities like shampoo, soap, sunscreen, etc. The good news is that in most parts of the world, it's possible to get these things without a problem. Heck, you can often get the same brand you prefer at home.
While it might not sound expensive to replace them, you can still save some money by planning ahead. For example, if you know you are going to run out of shampoo soon, don't wait until you're in the world's smallest town; pick it up in the city before you leave; I can pretty much guarantee it will be cheaper.
It's also worth picking up things like sunscreen and bug repellant before you get to places where you'll really need them. Wait until you get to the beach, and you'll pay a lot more for that bottle of sunscreen.
Also consider if you actually need to take personal necessities with you, or if you can by them once you arrive at your destination. After all, if a big bottle of shampoo is all that stands between you and not having to check a bag, you can likely buy another bottle for less than the airline baggage fee.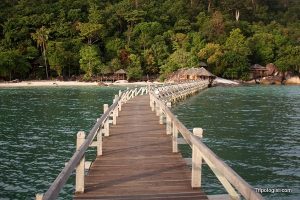 Splurges
Whether you're a budget traveler or a luxury traveler, there's a good bet that you'll splurge on something while you're traveling. After all, when will you get to take that fabulous tour, eat at that amazing restaurant, or take that class again?
The truth is, it's okay to splurge, and if you actually think that you can travel for $30 every day for a year, you're either crazy or have much more willpower than I do.
The key with splurges is to make sure that you don't go crazy with them, and you spend money on the things that will really enhance your travel experience or are once in a lifetime opportunities. Don't just splurge because you can. That's the fastest way to blow your travel budget!
Can you think of any more hidden travel expenses? Let me know in the comments below, and don't forget to check out the first article in this series: 7 Hidden Travel Expenses and How to Minimize Them.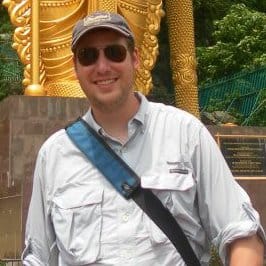 Jim Cheney is the creator of Tripologist.com. Having traveled extensively in North America, Europe, and Asia, Jim enjoys sharing his love of travel and some of his favorite places to visit around the world. He lives in Pennsylvania, USA, with his wife and two kids.