Disclosure: This article may contain affiliate links. We will make a small commission from these links if you order something at no additional cost to you.
If there is one thing that infuriates the traveler in me more than anything, it's countries that require visas for tourism. There is really no good reason to require a visa from someone wanting to come into your country to travel.
Fortunately, there are very few countries Americans cannot visit. However, some countries out there still insist on making a visit to their country more difficult than teaching a llama to dance Gangnam Style.
Here are five of the hardest countries for Americans to enter:
Russia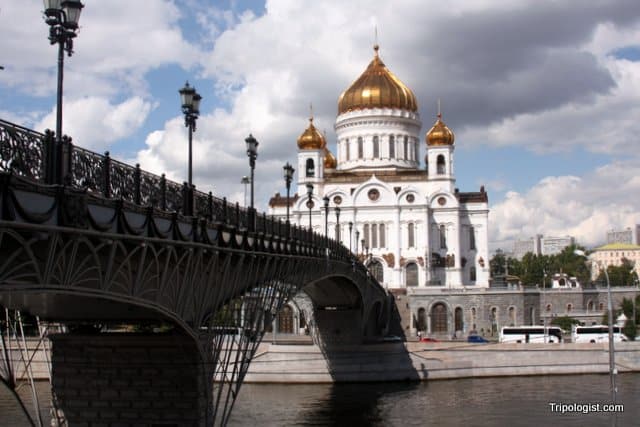 It's so hard to enter Russia that you could be mistaken for thinking we were still in the middle of the Cold War. In order to visit the country, Americans must fill out a form that asks for vital national security information such as where you went to high school, your last three places of employment, your parents' names, and how many cavities you have (Ok, I may have made that last one up).
The point, though, is that it's an utterly ridiculous application. Add to that the necessity of getting an invitation from a company inside Russia, knowing your exact dates of entry and exit, and listing your itinerary makes getting a Russian visa a nightmare.
Oh, and for those of you traveling long-term and not in your home country within three months of your entry into Russia, you can only apply in a county that gives entry of 90 days or longer. So, if you are in Southeast Asia, for example, you have to get your visa in either Malaysia or Hong Kong. Add to that not being able to expedite your visa, and you'll potentially be stuck in Hong Kong for up to 11 days.
Russia also holds the distinction of being one of the few countries that is also hard to leave. Didn't register your visa within 24 hours of arrival? Can't correctly answer questions about your next destination? Look at the border official in the wrong way? They might not let you leave.
Angola
Angola, Angola, Angola…What are you thinking? It's not like people are knocking down the doors, trying to get into your country. Why must you make it so very hard?
Of all the countries on this list, Angola might be the most difficult to secure a visa for.
Angola doesn't just require the standard application details (visa form, pictures, your first-born child, etc.). Oh no, that isn't good enough for Angola. The demand for Angolan visas is so high, that when they say, "Jump", they expect would-be tourists to say "Off what cliff?"
Had your yellow fever vaccination? No? Even if you've never been to a country with yellow fever, you aren't getting in. Don't know anyone inside Angola who can provide you with a letter of invitation written in Portuguese and notarized inside Angola? Tough. Can't get your boss to write a letter introducing you to the Angolan Embassy, or even worse yet, currently unemployed? Wow, you're really, really screwed!
Oh, and you also have to provide them with a copy of your bank statement, itinerary, and hotel reservations (Can you even book Angolan hotels online?).
India
For many travelers, India is at or near the top of their bucket list. However, getting in is no easy matter. Like Angola, India requires a copy of your bank statement and a letter of introduction from your employer in addition to the usual formalities.
What makes India slightly more palatable than Angola is that people actually want to visit India. Plus, Americans get a 10-year visa and can stay in the country for up to 6 months at a time. That's pretty sweet.
Editor's Note: There seems to be a bit of confusion about getting an Indian visa. If an American applies in the US, it seems fairly straightforward on closer inspection, though you still have to apply for a visa, which is annoying enough in itself. However, if you apply for your visa outside of the US, you still may be required to show additional documentation. Part of the difficulty with the Indian visa lies with the inconsistency of the rules.
Cuba
Cuba holds a very interesting place on this list. Unlike the other countries listed here, Cuba requires no visa for Americans. In fact, Cuban immigration usually doesn't even bother to stamp Americans' passports.
So, why are they on a list of hardest countries for Americans to visit? The American government.
Since 1962, the US government has prohibited any trade between Cuba and America. Unfortunately, this includes tourism. Recently the US government has started to allow travel to Cuba for those with family there, journalists, or missionaries. However, in order to go, you have to apply for a special license from the US government.
What a load of crap! Seriously, is this not the stupidest thing ever?
After all, Americans can visit Iran; we can visit North Korea; we can even visit Iraq; But we can't visit Cuba.
North Korea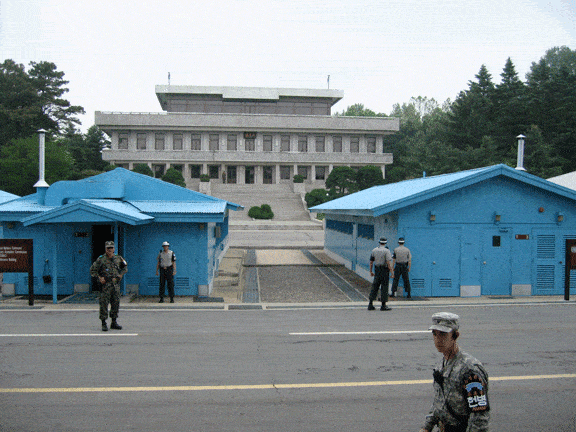 Speaking of the Axis of Evil, North Korea is one of the most difficult countries for Americans to enter. However, contrary to popular belief, it is possible.
However, getting a visa to visit the world's most reclusive country is no easy feat.
First, you must book a tour with a North Korean approved tour company. From there, you can apply for your visa. Generally speaking, getting accepted isn't too difficult, however, the challenges don't stop just because you've gotten your visa.
First, while other nationalities can take the train from Beijing to Pyeongyang, Americans must fly. Secondly, until very recently, all cell phones were confiscated at the border and not returned to you until you left the country. Though, according to my research, you still can't take in any camera with a lens over 200mm.
On top of everything, you are unable to walk around anywhere other than the inside of your hotel without two government approved guides, who will be sure to remind you of all the wonders of the Dear Leader (Ever hear the one about how Kim Jong-il scored 38-under par on his first and only attempt at golf?)
For those looking for a quick taste of North Korea, without the hassles of a visa, head on a tour of the DMZ in South Korea, where you can walk a few steps over the border into the communist country.
What countries have you found to be the hardest for your nationality to enter? Let us know in the comments section below.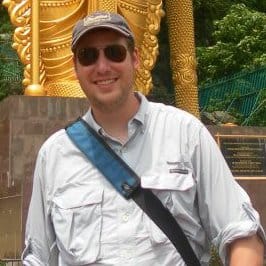 Jim Cheney is the creator of Tripologist.com. Having traveled extensively in North America, Europe, and Asia, Jim enjoys sharing his love of travel and some of his favorite places to visit around the world. He lives in Pennsylvania, USA, with his wife and two kids.