Disclosure: This article may contain affiliate links. We will make a small commission from these links if you order something at no additional cost to you.
Istanbul, Turkey, is one of the world's most amazing cities and more and more tourists are discovering its charms every year.
Many visitors start with some of the must-see places like the Blue Mosque and Hagia Sofia, both amazing attractions. However, after seeing the city's many wonderful sights and filling up on gyros, Turkish delight, and baklava, many turn their attention to the Bosphorus.
Separating the European side of Istanbul from the Asian side of the city, the Bosphorus is one of the busiest rivers in the area. Giant cargo ships carry goods from the Mediterranean and Marmara Seas through the river on their way to and from the Black Sea, cruise ships disembark their many passengers, and thousands of locals cross the river as they go about their daily life.
Joining the hordes of other boats are a myriad of Bosphorus River Cruises. They can range in type and price from high-end dinner cruises to basic river tours without a guide. Prices can often fluctuate and haggling is the norm. However, for those interested in taking a basic Bosphorus River Cruise, there is an easy way to save up to 90% on your cruise.
Here's how you do it: skip the cruise boats and hustlers around Eminonu and the Galata Bridge and head up to the Kabatas Public Ferry dock. It's that simple. Heck, you can even hop on the light rail and go straight there.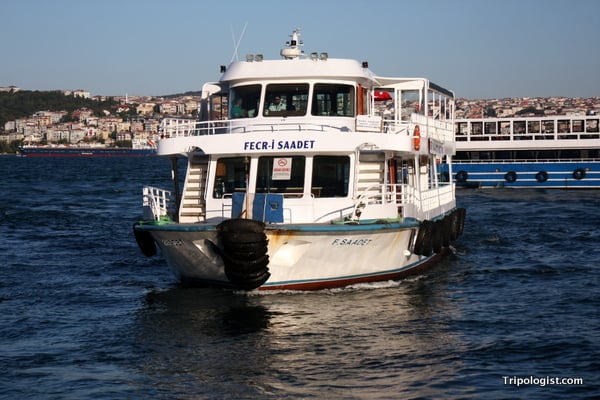 Tickets on the public ferries cost 1.5 Turkish Lira each way for a cruise that takes you just as far north as the river cruises that charge 30+ Lira do. Even the boats appear to be essentially the same. And, while many more expensive cruises will get you some sort of guided interpretation, the cheapest ones certainly do not.
Really, the only difference in the cruises is that you won't be jockeying with dozens of others for the best photo spots.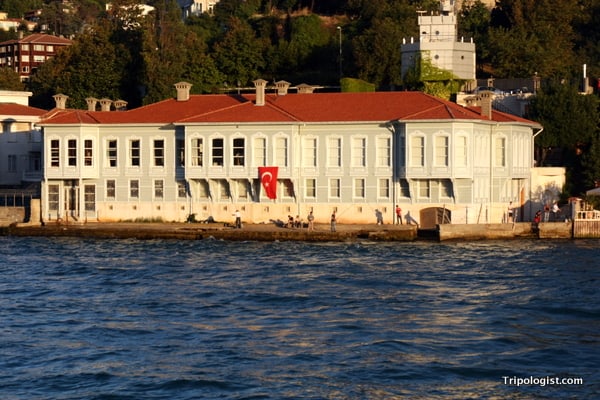 I visited Istanbul in late August 2012 and took the ferry across the Bosphorus every day I was there. It was cheap, efficient, and easy. Even during rush hour, I never found them to by super busy and many locals intentionally avoided the outer seats on the top deck because of the surf and sun.
So, the next time you want to take a Bosphorus River Cruise in Istanbul, Turkey, skip the tourist trap scenic cruises and see the city like the locals do while saving up to 90% on your Bosphorus River Cruise!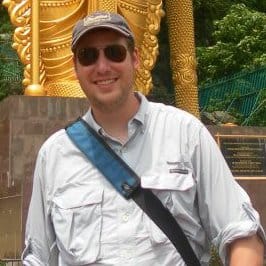 Jim Cheney is the creator of Tripologist.com. Having traveled extensively in North America, Europe, and Asia, Jim enjoys sharing his love of travel and some of his favorite places to visit around the world. He lives in Pennsylvania, USA, with his wife and two kids.