Disclosure: This article may contain affiliate links. We will make a small commission from these links if you order something at no additional cost to you.
Intended for individuals between the ages of 18 and 30, the Australian "working holiday" scheme is popular amongst backpackers and other travelers since it allows them to travel to the far end of the earth and legally work in order to support themselves.
In some cases, individuals are able to save substantial amounts of money while working in Australia, which can pay for onward travels through Asia or wherever they want to head next.
This guide aims to help you prepare for working in Australia.
Getting an Australian Working Holiday Visa
It's not hard to apply for the working holiday visa. Many nationalities are able to receive them and more are being added all the time. Check the government's website to see how you can apply.
The application itself can be done online and basically assures the government that you are between 18 and 30, aren't on any "most wanted" lists, aren't an asylum seeker, and intend to find work to supplement your travels through the country (meaning you can't work for the same employer for more than six months per one-year visa).
There is a non-refundable fee due when you finish the online application, and it takes about three weeks to process. Once you land on Australian soil, you may have to provide evidence that you have a enough money ($5000 AUD) to support yourself until you find employment.
When To Arrive in Australia
The Australian summer beings in September/October and lasts until February. It's hot in most parts of the country, and hotter in others. This is the time of great exchange as Canadian and Europeans flee their colder temperatures for a milder climate while Australians take the chance to travel Europe for skiing opportunities.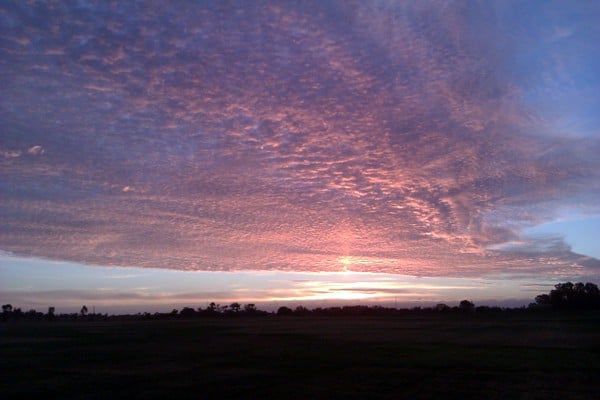 There's lots of grain harvest work beginning in October while, in the city, places need people to meet the influx of tourists.
The shoulder seasons of October and February/March usually brings the most comfortable weather.
Where to Go for Work
There are plenty jobs for the taking. However, if you want a second visa, you'll have to commit to three months of rural work, which can include working in a roadhouse (small town pub), picking fruit, or working in the resource sector.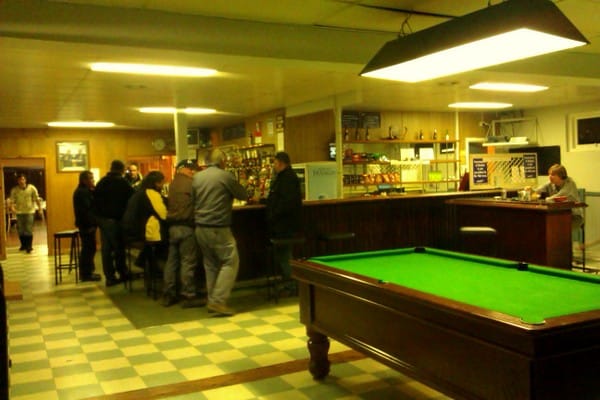 The countryside offers a chance to save a lot of money (since many places will pay for food and accommodation), solitude, the night sky (including the Milky Way and the Southern Cross), and the chance to work closely with Australians themselves.
On the other hand, cities offer great opportunities to work a variety of jobs and enjoy an abundant nightlife, especially in Melbourne, Sydney, and the Gold Coast.
Cafés, pubs, hostels, marketing companies, music shops, pumping gas – the sky really is the limit.
Since the minimum wage is around $19 in most parts of the country, you'll be able to earn and save money as you go. If you choose to live in the city, you'll find your expenses to be much higher than if you find a country job.
Getting Around Australia
All the major cities have bus systems that can move you from point A to point B and back again; some are even free to use, such as the Cat buses in Perth. Melbourne, Sydney, and Perth also have MRT systems extending the reach of their transportation networks.
Greyhound runs a comprehensive bus network throughout the country, partnering with other companies in order to service the entire continent (including West Australia). However, buses aren't cheap, and it may cost you just as much as it would to fly to your next destination.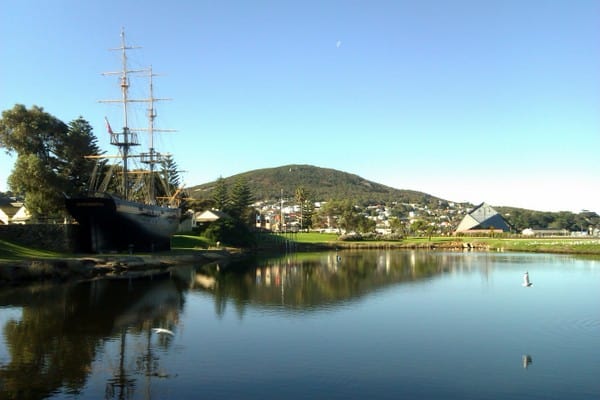 If you want to travel by rail, particularly the Indian Pacific or the Ghan Railway, than you'll be forking out nearly $1,000 just for the ticket.
If you choose to see the country by car, gas is expensive, though LPG is about 40 cents cheaper per liter. Either way, you'll see a lot more than if you were to fly or even take the bus.
On the other hand, flying is pretty cheap since several low-cost carriers service Australia (Jetstar, Virgin) and neighboring countries (Air Asia, Tiger Airways). Book in advance since tickets go up in price as the departure day nears.
Another option is to post a note in a hostel or online and request a rideshare to your next destination.
Holidaying
Australia is just as expensive as many Western countries except, in some cases, where they are far more expensive.
Beer and coffee will cost more, but you'll still be able to find cheap (shared) accommodation in the city center if you plan on staying a while.
City transportation runs about $3 per one-way ticket.
You can shop in dollar stores for basic clothing needs while you might want to look on backpacker boards for used adventure sports equipment.
Australia's Major Sights
The major sights include Sydney's Opera House and the Coathanger Bridge, Bondi Beach; the beaches of the Gold Cost; Canberra… if only because it's the capital; Adelaide's Botanic Park and Rundell Mall Street; Melbourne, as much of it as you can; Perth's King's Park and nearby Freemantle; Tasmania; The Great Barrier Reef; and, Uluru (Ayer's Rock).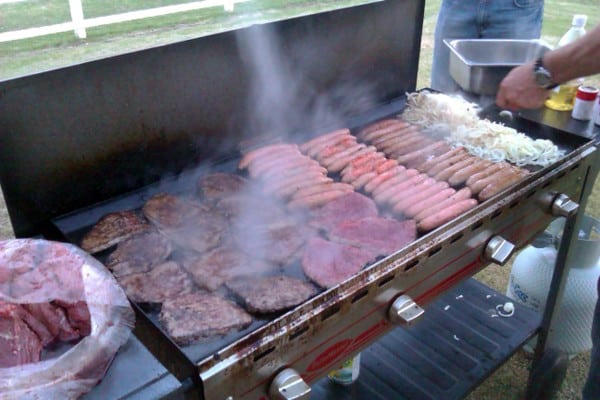 There's much more, of course, including poisonous snakes and spiders, kangaroos, koala bears, diving spots, scenic drives, world-class wine and spirits, and the great Australian BBQ. Failing that, if Australia is just too bloody expensive, you can hop on over to Bali, Indonesia, and relax there until you feel like resuming work again in Australia.
I hope this information helps you get on your way to working in Australia!
[box_light]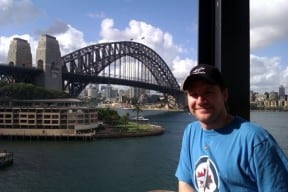 Steven Sirski has been working and travelling all over the world as an ESL teacher, farm hand and a freelance writer.
You can read more about his journey at his website, http://www.stevensirski.com, or follow him on Twitter @stevensirski.[/box_light]