Disclosure: This article may contain affiliate links. We will make a small commission from these links if you order something at no additional cost to you.
In 2010, China welcomed nearly 56 million international tourists to its country, making it the third most visited country in the world. Of these tourists, many of them stayed on the eastern coast of the country, visiting large cities such as Beijing, Shanghai, and Hong Kong. Many may have even made it as far inland as Guilin or Xi'an, but very few venture further west in this large and imposing country.
Sitting in the southwestern corner of China, Yunnan Province is one of the countries most breathtaking; however, only three million international visitors made their way to the province in 2010, the majority of those from other Asian countries.
Honestly, this is really a shame. I know that six weeks in China doesn't make one an expert, but I found my two weeks in Yunnan Province to be by far the most interesting and relaxing during my time in the country.
Bordering Laos, Myanmar, Vietnam, and Tibet, Yunnan Province is easily one of China's most diverse, both ethnically and physically, because Yunnan Province has the highest number of ethnic groups in China and is China richest area of bio-diversity. That being said, minority groups and diverse landscapes don't necessitate a must see tourist destination, so why should your next trip to China include Yunnan Province?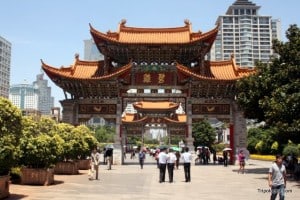 Well, one great reason is that there is a something for every traveler.
Kunming, the provencial capital, is a vibrant city of over six million and features all the trappings of a large city, sans the tourist crowds and touts. Compared to the other cities I've visited in China, Kunming is positively relaxing. Even coming there straight from Laos, one of the most laid-back countries on earth to travel in, Kunming barely raised my blood pressure. It's true that there is no must-see site in the city proper, but it is a great gateway city to the rest of this fantastic region.
If minority villages and charming towns are you thing, Yunnan has two fantastic destinations: Lijiang and Dali. While both are crawling with Chinese tourists and the cities have been heavily restored, neither have lost their charm. With winding alleys, classic Chinese scenery, and fascinating people, there is much to explore in both cities.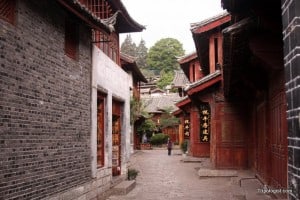 When I visited Venice, Italy, a few years ago, one of the most visited cities on earth, peace and quiet were just a few streets away.  In the same way, it's possible to avoid the crowds by moving even one street away from the main passageways. When you do, it's still possible to see locals going about their daily lives, much as they have for hundreds of years amidst fabulously restored old buildings.
If it's beautiful scenery that you're after, southwestern China has some of China's most beautiful landscapes. From giant stone forests, to beautiful lakes, to snow-capped mountain, there are countless places to explore. Some of them, like Jade Dragon Snow Mountain are crawling with domestic tourists, making it hard to find any calm. Others, however, like Lugu Lake or Tiger Leaping Gorge (pictured above), are huge open spaces that are rarely visited by tourists.
Of course, there's also the fantastic weather. While most of eastern China is sweltering during the summer, the majority of Yunnan Province is relatively cool. With an average elevation of nearly 2,000 meters, Yunnan Province is a wonderful restbit from the humidity of China or southeast Asia.
So, when planning your next trip to China, make sure to include a trip to China's hidden corner. It's truly a magical destination.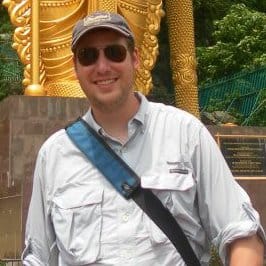 Jim Cheney is the creator of Tripologist.com. Having traveled extensively in North America, Europe, and Asia, Jim enjoys sharing his love of travel and some of his favorite places to visit around the world. He lives in Pennsylvania, USA, with his wife and two kids.