Disclosure: This article may contain affiliate links. We will make a small commission from these links if you order something at no additional cost to you.
Backpackers to Europe know that the only way to travel is on the continent's endless train tracks. While flying might be faster, and in some cases cheaper, nothing can beat the joy of rail travel in Europe. Not only does it let you avoid the hassles of airport security, but it also gives you a chance to see the countryside and meet the locals in a way not possible when flying at 30,000 feet.
Europe, with so many fascinating and world-class cites, is far from a cheap destination however, and backpackers must be on the lookout for ways to get the most for their Euros whenever possible. One favorite way to do this is by purchasing a Eurail Pass.
Offering you everything from one country and three journeys to three months of unlimited travel in 22 European countries, there is a pass for nearly every traveler and every budget.
While the upfront cost of a Eurail Pass may seem like a lot (especially if you don't qualify for a youth or senior discount), you almost can't help but save money with your pass. However, it's easy to not get the most from your pass, limiting your potential savings.
So, here are my top  five ways to get the most from your Eurail Pass.
Choose Only the Countries You Really Need

One mistake that many first-timers to Europe make is buying more than they need. Just like a diner at a buffet table who loads his plate with food, make sure that you only take what you can use. This will necessitate a bit of planning ahead, but trust me, the savings are worth it.
For example, are you planning to go to Germany, France, Switzerland, and Italy for 2 months? Then, only buy a pass for those countries. You could potential save as much as $238
Eurail offers passes that are good for between one and five connecting countries, so it shouldn't be hard for you to find a pass that will save you money versus buying the Global Pass.
One more quick thought; if you are just passing through a country, like Austria or Luxembourg for example, it is often cheaper to buy a through ticket from the ticket office instead of adding another country to your pass.
Choose Only the Number of Trips You Need
Similar to the hint above: don't take more than you need. Unless you are going to be on the Amazing Race, don't get a pass that is good for unlimited travel. You will be paying for all of the days that you spend touring the Colosseum and seeing the Louvre. For most backpackers, a pass that allows ten to fifteen days of travel in a two-month period is more than enough.
While I realize some backpackers shun the idea of planning, this is one case where some basic planning can save you some serious dough.
Take Trains that Leave after 7pm
This is a tip that could potentially save you a lot of money. If you are taking an overnight train that leaves after 7pm on Tuesday, for example, you can write down Wednesday's date on your pass.
While this may sound trivial, this has two huge benefits.
First, if you are taking an overnight train that leaves after 7pm, you can save money on your accommodation. While the overnight train trip will likely have an additional reservation cost, this will frequently be less than the cost of a hostel bed.
You will wake up the next morning in a new city, saving precious travel time and only using one day of your Eurail pass.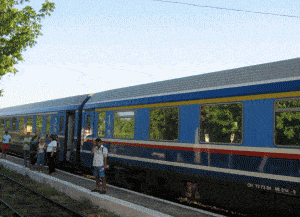 The second advantage of taking a train that leaves after 7pm is that all your travel the next day counts on the same day.
For example, in 2006, I took an overnight train from Prague to Munich, and immediately jumped on the next train to Neuschwanstein Castle in Füssen. After seeing the castle, I made my way back to Munich to spend the night; taking three train trips, but only using one day of my Eurail Pass' validity.
Take Trains Without Supplements
As mentioned above, just because you have a Eurail pass, that doesn't mean that every journey you take will be free. In fact, all the night trains, most of the high-speed trains, and countless others require you to pay a supplement or require a reservation for a guaranteed seat. While this can sometimes be as little as a few Euros, it can add up over time if you aren't careful.
You can usually beat this fee on most routes though. So, if you are taking a train during the day time, try to find one that doesn't require a reservation and save your money to buy your dad some lederhosen.
Take Advantage of the Eurail Pass Bonuses
Every Eurail Pass, from the most expensive to the least expensive, comes with a long list of discounts that you can receive with your Eurail pass. For example, you can get discounts on hotels and museums, discounted (or even free) ferry trips, and discounted scenic boat and train rides in various European cities.
While most of these discounts are for things that aren't exactly budget friendly, they will give you a chance to do something special at a more reasonable price.
Do you have any tips that you found useful when taking the train around Europe? Do you think a Eurail Pass with worth the cost? Let us know in the comments section below.
Or, if you find this article interesting and helpful, please share the post with a friend, like it on Facebook, or submit it to StumbleUpon or Digg. Thanks.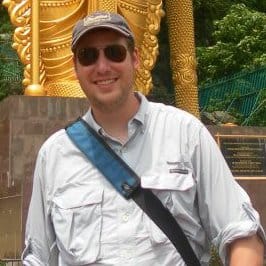 Jim Cheney is the creator of Tripologist.com. Having traveled extensively in North America, Europe, and Asia, Jim enjoys sharing his love of travel and some of his favorite places to visit around the world. He lives in Pennsylvania, USA, with his wife and two kids.