One year ago, on October 21, 2011, I started Tripologist.com. I love to travel, and my goal was to help others travel on a budget, find undiscovered spots, and see the world.
One year later, Tripologist.com still continues to provide what I think is some of the best content on the web for budget travelers in Asia.
From our humble beginnings, we have grown to a community of nearly 1,400 users on Facebook, Twitter, and Pinterest, and Tripologist continues to grow every month. For that, I want to thank you.
I have worked with several different companies over the last year, including Korea.net, 10 Magazine, Travel Wire Asia, and Tree Top Asia. None of this would have been possible without my faithful readers.
I have also had the opportunity to visit 11 different counties over the past year (South Korea, Japan, Singapore, Malaysia, Thailand, Cambodia, Laos, China, Mongolia, Russia, and Turkey) as well as Hong Kong and Macao. You can find articles on everyone of these countries throughout the Tripologist archives.
To highlight this past year, I thought I would review a few of the articles that have appeared on this site in the last 12 months. Some of them received a lot of attention and many comments, others flew under the radar, but I feel that they all exemplify some of the best content to be found on this site.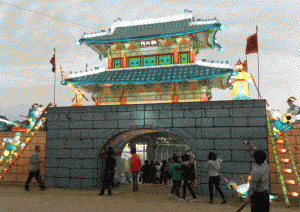 For my first post on Tripologist.com, I decided to write about one of South Korea's best festivals: the Jinju Lantern Festival. Since the festival is held in the southeastern corner of the country, it flies under the radar for foreign travelers and expats, which is a shame because it really is a fantastic festival. While the 2012 festival has already come and gone, I'd suggest checking this festival out in 2013 if you have the chance.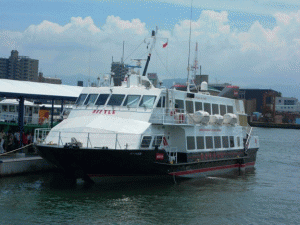 When I wrote this article, I knew that I was providing useful information for those looking for overland travel around Asia. The response to the post, however, has been beyond my wildest dreams. This post is not only the most read article on Tripologist over the past year, but also one of the most commented on as well. If you are looking for a Busan ferry to Japan, I highly recommend checking this article out. (I also wrote an article about taking the ferry between Russia and Turkey, an underutilized, but very interesting, route.)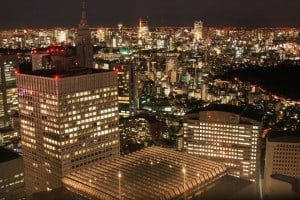 This is one of my favorite posts on the site, and you agree, as it's the second most read article on Tripologist. I feel that this article highlights our commitment to helping you travel the world on a budget, something that isn't as difficult to do in Japan as most people think. If you plan to visit Tokyo anytime soon, make sure to read this piece.
Why I Love Traveling By Train
This article flew under the radar a bit, but it's one of my favorite articles that I posted over the past year. During my travels this year, I spent 6 months on the road, without taking a single airline flight. In this piece, I highlighted all of the reasons that I love traveling by train. If you haven't yet fallen in love with the rails, I would suggest you read this post and then buy a train ticket somewhere. Trust me, you won't regret it.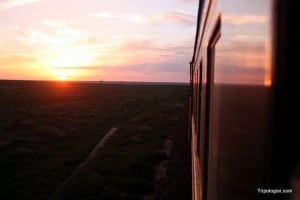 Speaking of trains, I had the opportunity this past year to take the Trans-Siberian train from Beijing, China, to Moscow, Russia. On the first night, as the sun was setting over the Gobi Desert in northern China, I had the opportunity to stick my camera outside of the train and catch one of the best sunsets I've ever seen. I can't think of much that is better than sitting on a train, watching the sun set in the distance.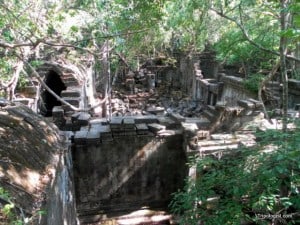 Beng Mealea Temple just outside of Siem Reap, Cambodia, was easily one of the coolest places that I saw all year. While not as majestic as Angkor Wat or Angkor Thom, Beng Mealea is still a fantastic temple to visit because it has been left largely unrestored. Because of this, there are not only fewer tourists, but the rules governing your actions are limited, meaning you can climb all over the temple. Feel free to climb around, explore a hole, or join the local kids jumping from rooftop to rooftop. No matter what, this is the temple that'll give you the true "Angkor" experience.
Do you have a favorite article on Tripologist? Maybe an article that has helped you this past year? Please let us know in the comments section below.